For college juniors and seniors, it's already time to start looking for a summer internship. If you're interested in spending the summer in Little Rock, AR, working at a prestigious ad agency with a roster of local, regional and national clients, you should consider applying for Stone Ward's Camp Reality internship program.
My first piece of advice: go ahead and apply now – applications close Friday, March 17, 2023!
This isn't just any internship. As the name suggests, Camp Reality is the real deal. Interns do real work for real clients that reaches real audiences. And you can take my word for it – I was an intern back in 2017, and I started working at Stone Ward as a copywriter in 2018. 
Without further ado, here are three reasons Camp Reality is an internship unlike any other.
There are some things that just can't be taught in school. The day-to-day of working at an ad agency is one of them: the client communication, the time crunches, the internal processes. At an ad agency, you need someone who can teach you on the job. Luckily, each of our interns has a dedicated mentor to walk them through the ins and outs of agency life.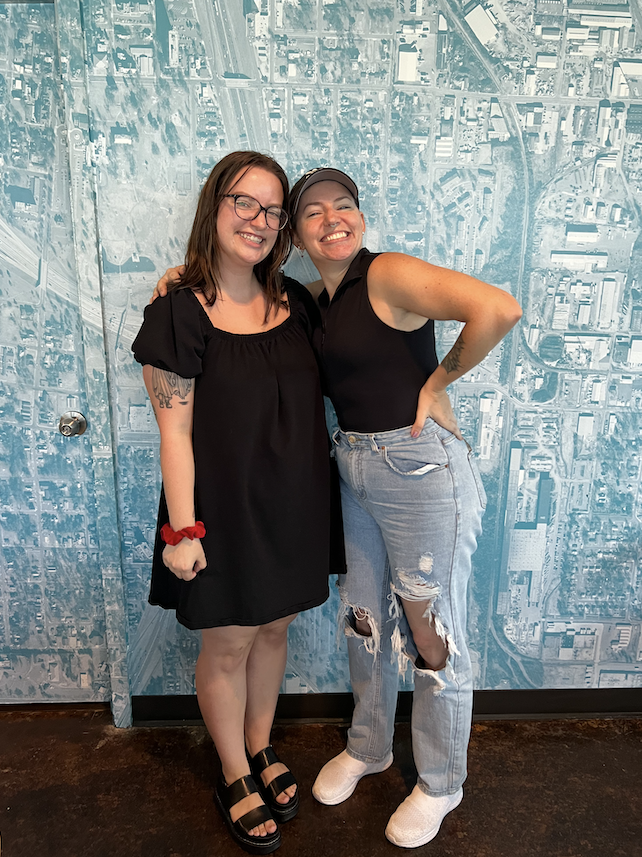 We take one intern per department, with a seasoned pro from that department serving as their mentor. Our people are pretty awesome, and our mentors ensure that interns have the best possible experience.
Check out what past interns had to say about Camp Reality.
Mentors are there to answer any questions an intern may have, assign work and provide feedback. If you play your cards right, your mentor makes for an invaluable reference who can speak to your abilities in the advertising industry.
For college students, an internship should do two things: 1) allow them to test drive a career and 2) provide content for their portfolio. Camp Reality knocks these two must-haves out of the park. Our interns are invited to our briefings, brainstorms, presentations and every meeting in between. Their voices are heard and their ideas are valued. Our interns have the opportunity to produce work for our agency's clients, and, if it makes the cut, our agency is proud to present that work to clients.
Stone Ward Principle #12: A good idea doesn't care who had it.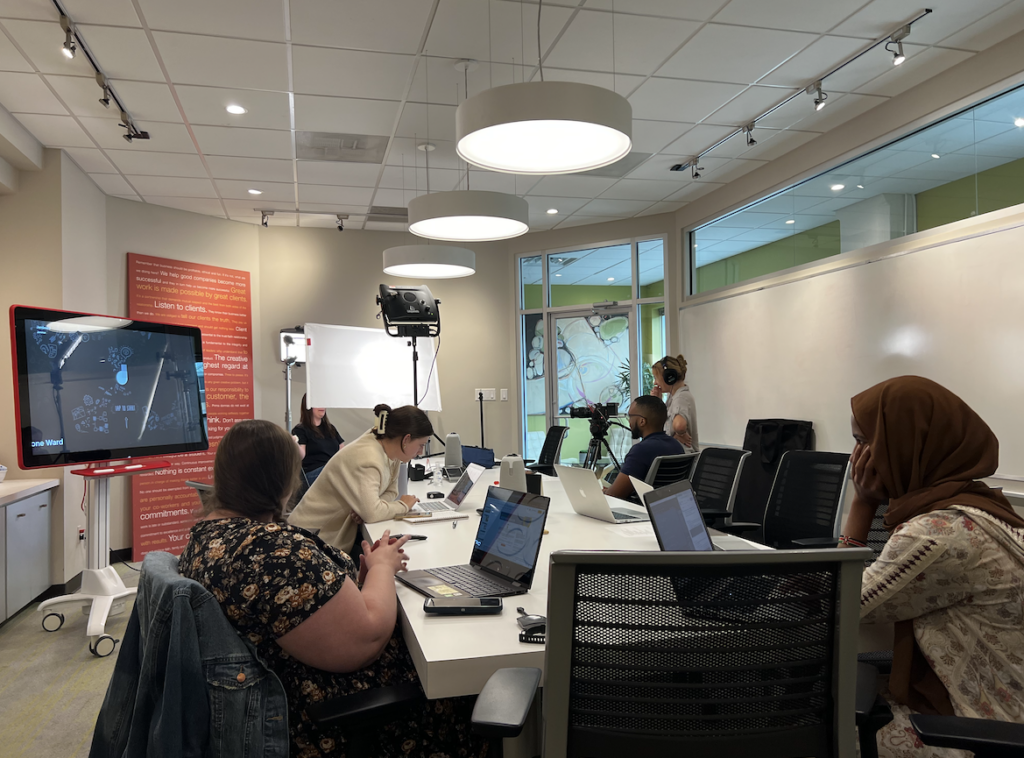 Most recently, our 2022 class of interns partnered with the St. Joseph Center of Arkansas (SJCA) to help promote their annual fundraising event. Here's what the vice president of the SJCA board and the interns' client contact, Scott Shellabarger, had to say about Camp Reality:
"I recently had the pleasure of working with Stone Ward's Camp Reality team. They provided top quality interns who had great communication skills. They gave us a fresh look at our non-profit marketing, and the marketing plans they created for our fundraiser really helped drive ticket sales to the right audience. I would highly recommend Stone Ward's Camp Reality. They are truly the best!"
3. Further Industry Education
Stone Ward interns get an eight-week crash course in advertising. But they also learn about various aspects of the advertising industry, from printing to publishing to video and audio production. Interns get the chance to take field trips to tour these facilities and hear from the experts, who also happen to be our agency's valued partners. It all comes full circle!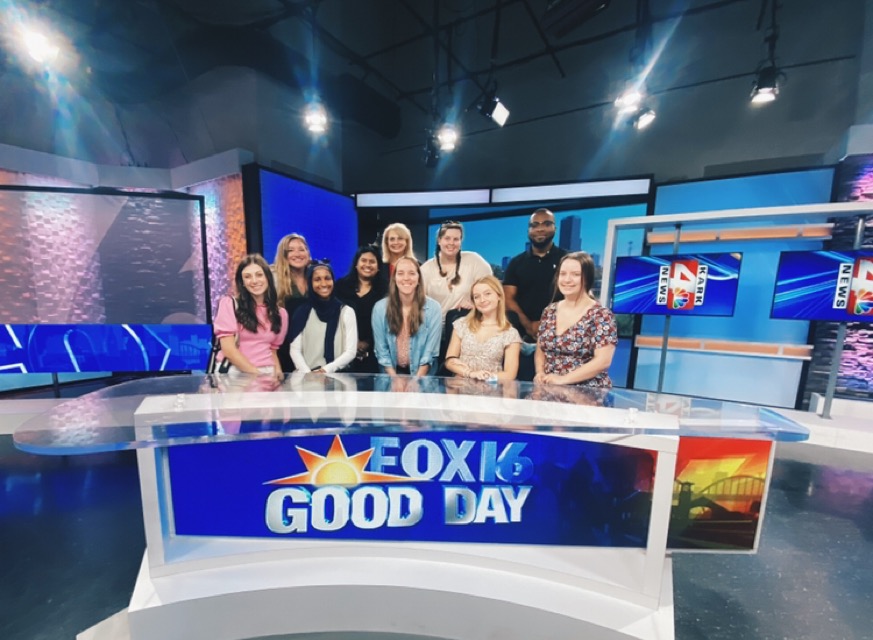 As an intern, do you want to make coffee runs, or do you want to make a difference? 
This is not the internship for someone who wants to do next to nothing. Camp Reality interns are trusted with the responsibility to run their own account. They are asked to bring their best ideas to the table. This internship is not a role to be taken lightly – that's why our acceptance rate is 17 percent!
And while the work is rigorous, the environment is engaging and, honestly, so much fun. Our interns are treated as part of our team, because that's what they are – for eight weeks, they are our coworkers. They're assigned an office and decorate their spaces, they attend weekly lunches to get to know our different managing directors, and they are immersed in the Stone Ward culture of kindness, creativity and canines.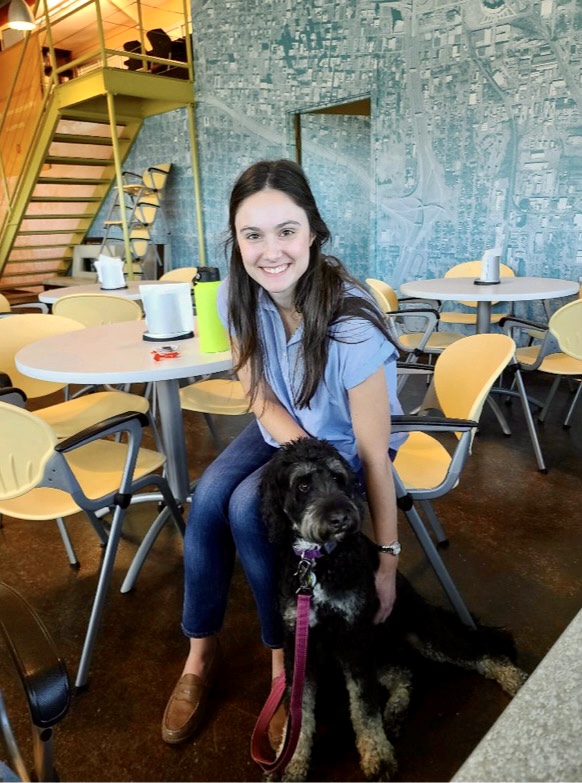 Stone Ward offers an internship program that stands out from all the rest. Not only is Camp Reality the real deal, but it's also a big deal… and it's an opportunity you don't want to miss. You just might get as lucky as I did and turn your internship into a full-time position! 
Did I mention interns receive a $2,800 living stipend and get to work on a hybrid schedule? If you weren't already sold on Camp Reality, that should do the trick. Now, check out these 5 tips to help get a Camp Reality internship, then start your application for Camp Reality 2023. We're looking forward to seeing your name come through!
Camp Reality 2023 Internship Program: June 5-July 28, 2023