So you want to work at Stone Ward?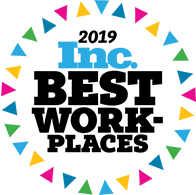 PRINCIPLE #20
Your career is not your life.
EXPERIENCE ON 17 FEATURE FILMS
ALL CONTINENTS VISITED EXCEPT ANTARCTICA
PRINCIPLE #9
Prima Donnas do not exist.
Prima Donnas do not exist.
What do we look for in a Stone Ward partner?
First and foremost, you need to know, what we do is hard. Make no mistake. And it's subjective. But that only means that there is more than one right answer to any given problem. So regardless of your position at Stone Ward, you must be an idea person. Creativity doesn't only live in the Creative Department, it lives in every department, every position within the agency. And it should live within you too.
You'd join a team of really unique people.
From the start our company has been built on hiring the smartest people we can find and then providing those people the opportunity to work to their full potential. Stone Ward staffers are valued and empowered to be their best selves and surrounded by co-workers who share a family-like passion for being a "creative force for good." Just ask any one of them.
- Millie Ward
Good work is its own reward.
But there's nothing wrong with a few perks along the way.
You may be in luck! We currently have a need in the following areas.
If this isn't your area of expertise and you think you would be a strong addition to our team, feel free to contact us and let us know. We're always looking for smart, creative people with initiative. Be sure to check back periodically to see if there might be openings for someone with your particular set of skills, and please subscribe to our email to keep up with the latest happenings at Stone Ward.