The National Women's Soccer League is concluding its tenth anniversary season with incredible momentum and reasons to celebrate – from increased broadcast viewership to an all-time high attendance of 1M fans in its regular-season, and shattering the playoffs attendance record twice in one night. While many records were broken, one thing remained constant at the NWSL – its online community of avid superfans responsible for the league's 75 percent increase in social engagement from 2021, and the fuel behind the league's growth and expansion.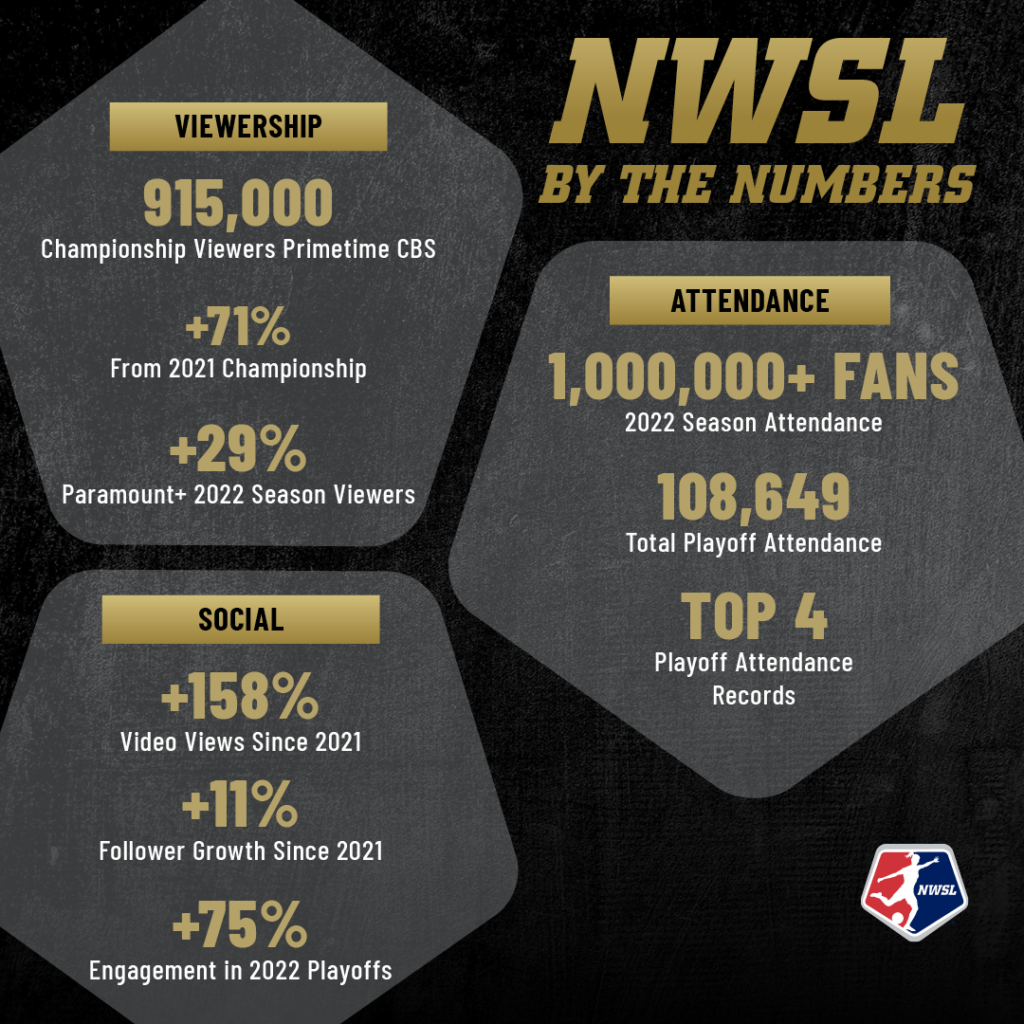 Creating a Championship-Worthy Look
Heading into the postseason, Stone Ward's goal was to give the NWSL Championship a bold, elevated look that signaled the culmination of a historic year while also differentiating from the regular season and celebrating the future of the league and its powerful players. Cohesive creative was shared across various platforms leading up to the Championship, including digital and organic social media, OOH (out of home) creative, event signage, hotel lobby takeovers, in-stadium print and LED signage, and more.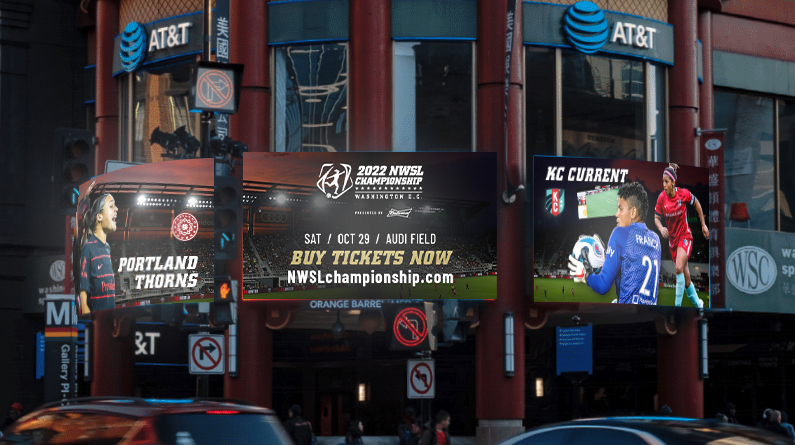 While creating the suite of digital graphics for web, broadcast, social, email, and paid media, the Stone Ward creative team leaned into colors like black, silver and gold to amplify the premium status of the Championship and demonstrate the star power of its players on and off the pitch. Designing a weekend for fans full of joy and excitement began as a blueprint layout and swiftly came to life with notable moments like live media broadcasts, autograph signings, trophy photo opportunities, and marketing initiatives with partners and major sponsors including Ally, Carmax, Delta, Nationwide, Mastercard, Nike, Budweiser and more.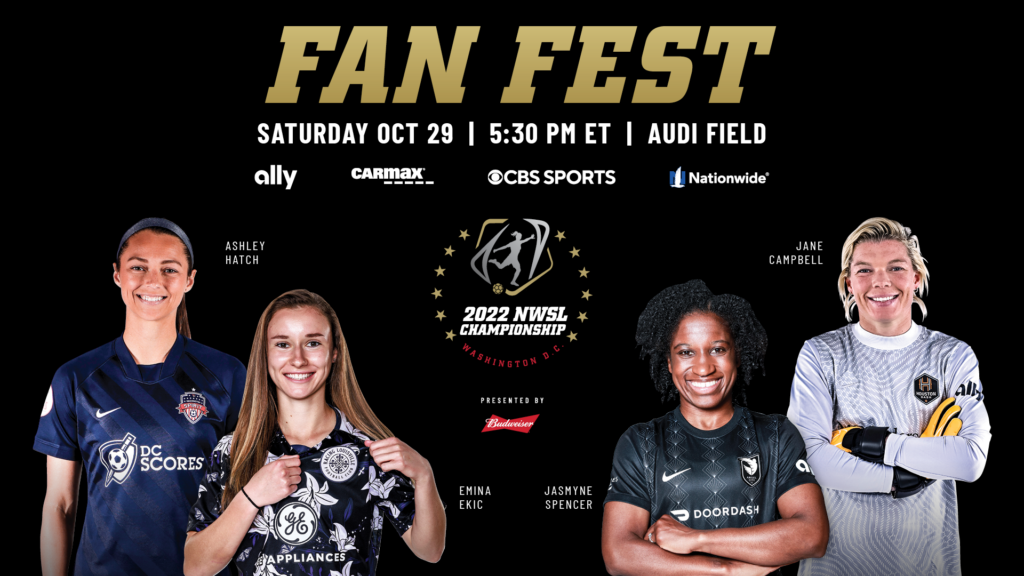 A unique and powerful mix of executives, tastemakers, high-profile athletes and entertainers on-site shared one goal: to grow the League and invest in women's sports. With this vision, NWSL took advantage by hosting events including a summit co-hosted by Billie Jean King Enterprises focused on equity, inclusion and the future of Title IX for which Stone Ward helped design.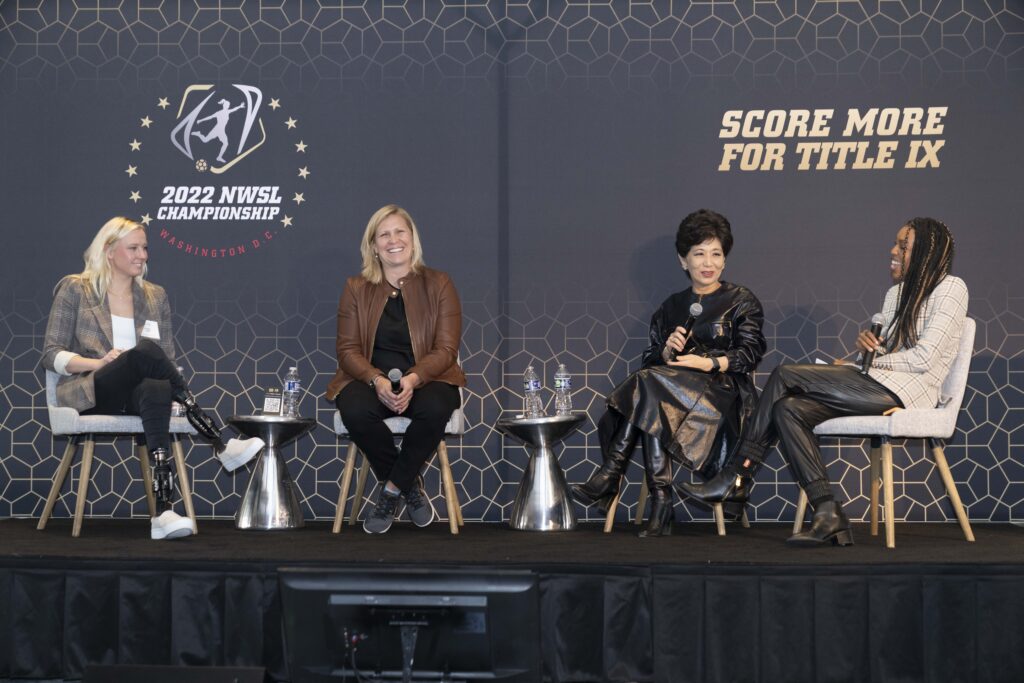 The Record-Breaking League Goes Primetime
While the NWSL Championship weekend set the stage for an abundance of successful on-site marketing activations, the increased investment and support from partners provided the opportunity for the NWSL Championship game to air for the first time ever in Primetime on CBS. The Championship drew in 915K viewers, a +71 percent jump from last year, further positioning the League, its players, and stakeholders, on an upward trajectory demonstrating what is to come.