Love Bombing to Grow Little Rock's Talent Pool

Stone Ward is known for our Building Good partnerships, but we've swiped right on a new concept: Building Good relationships. When Little Rock Regional Chamber approached Stone Ward in 2022, they were looking for a fresh and unique campaign to attract talent to the Natural State's capital city. What came next was a second iteration of Love, Little Rock called "Little Rock Love Connection," which is now inviting Arkansans to move home for a custom job match and $10,000. Unlike other talent attraction campaigns that have swept the nation, this is the first to invite locals to offer referrals for a chance to win cash. So far, over 600 people have applied from 11 countries/states, and the numbers are growing.
Picturing a Beautiful Future Together
In a series of brainstorms, Stone Ward envisioned a unique talent attraction campaign inspired by dating websites. Our aim? To seamlessly match applicants with their ideal job opportunity in the same way dating platforms pair individuals with their perfect partners. The process is simple: 1. Be an out-of-state professional. 2. Match with a local job. 3. Fall in love with Little Rock. 4. Relocate to "the 501" and receive a cash bonus. Essentially, building a lasting relationship has never been easier!
The Little Rock Love Connection campaign goes beyond just connecting talent with jobs. It highlights the charms of central Arkansas in the same vein as a dating site would showcase an individual's qualities. Little Rock, more than just a capital city, boasts a low cost of living, abundant cultural and family events, accessible nature and bike trails, and myriad Instagram-worthy dining options. With so much to offer, who could resist this perfect match?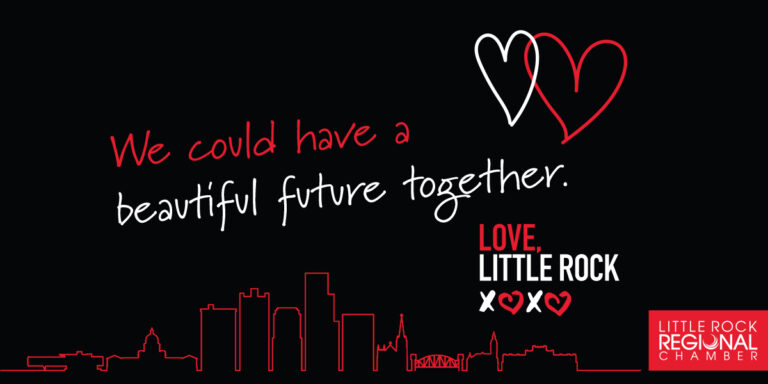 It's all about who you know, and in order to attract new talent to the area, we wanted to leverage our connections: people who love Arkansas and know families or individuals who moved out of state and might be interested in coming back. To target the right people in the right place, we worked to create an ideal persona of the perfect candidate. We used 70 data sources to build a pool of potential candidates, and we turned to sources like Dun & Bradstreet, LinkedIn, and Foursquare for help. Through targeted social media ads, ideal candidates were led to the campaign's landing page, where they could learn more about Little Rock and submit their resumes. We wanted to find a way to incentivize these local connections, which makes this campaign stand out from other recruiting campaigns. Just as every love match is distinct, so is this campaign where local Arkansans become matchmakers for their cherished state. On the Little Rock Love Connection website, residents craft custom referral links for their out-of-state friends and family. If a job match leads to a relocation to the 501 via this link, the person who referred receives a $501 cash bonus.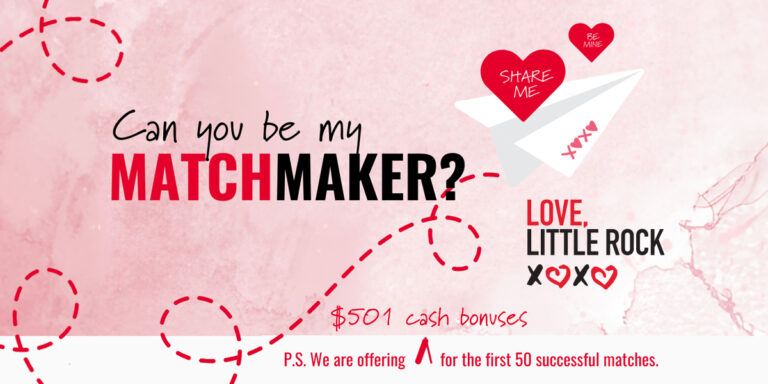 To really spread awareness and buy-in locally, the Little Rock Regional Chamber partnered with over 40 member businesses in the central Arkansas area, all agreeing to match talent with available job opportunities. These employers work in a variety of sectors, including technology, healthcare, and manufacturing, among others. Stone Ward has called Little Rock home for almost 40 years. Our agency has fallen in love with this city, and we're excited to help others do the same.