Featured Image Credit: © Geoff Burke-USA TODAY Sports
An Unforgettable In-Person Experience
Now in its 11th season, the National Women's Soccer League is taking off. After a successful 2022 season, celebrating historic numbers in both attendance and viewership, the League headed into the off-season with wind at its back and all eyes on the annual 2023 NWSL Draft presented by Ally.
Following virtual Draft events in 2021 and 2022 due to the Pandemic, the 2023 event reconvened in-person at the Pennsylvania Convention Center in Philadelphia on January 12 in prime time. The League gathered team executives, media, fans and players to watch this year's fresh talent celebrate with their families and friends as their names were called, making their dreams of becoming professional soccer players come true. And Stone Ward was tasked to create a brand look and feel that could appropriately mark this moment.
Design Rooted in Connection
Stone Ward's objective for this assignment was to create a brand look and feel to generate excitement for this one-of-a-kind soccer event appealing to the core fans of the League while also welcoming in a new wave of younger Gen Z players and fans. The team researched design trends popular with this audience and studied the draft events of all the other American sports leagues.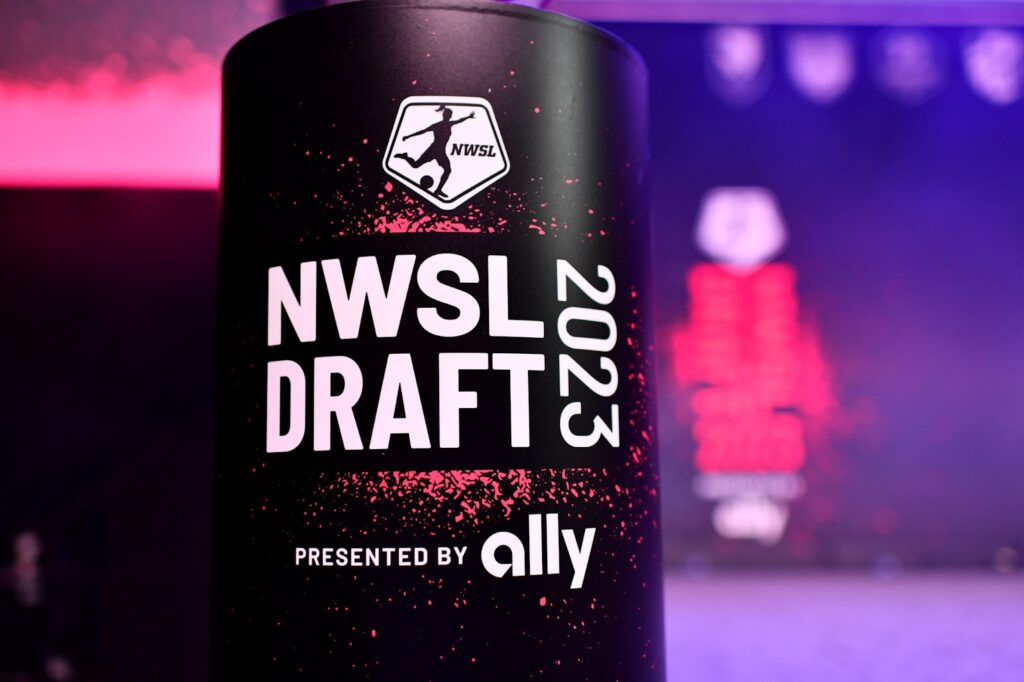 Photo credit: © Kyle Ross-USA TODAY Sports
In creating the NWSL Draft Wordmark, the team sought to create something that would be as unique and meaningful as the event itself. The wordmark typeface combination of widths and weights represent raw talent and its gritty paint frames a spotlight on the emotional moment when a player's dream comes true by being drafted. The draft visual toolkit brought a bright, vibrant color palette, rooted in the League and team colors to show unity and build excitement for the new talent working hard for their big break. A painted Philadelphia cityscape and Philly type help set the stage for the location of the event. The combination of various paint textures are a nod to the youthful spirit of the draftees and the emerging target audience of Gen Z fans. All of these touches strived to deepen the meaning of this event not just for the fans, but the players and teams themselves.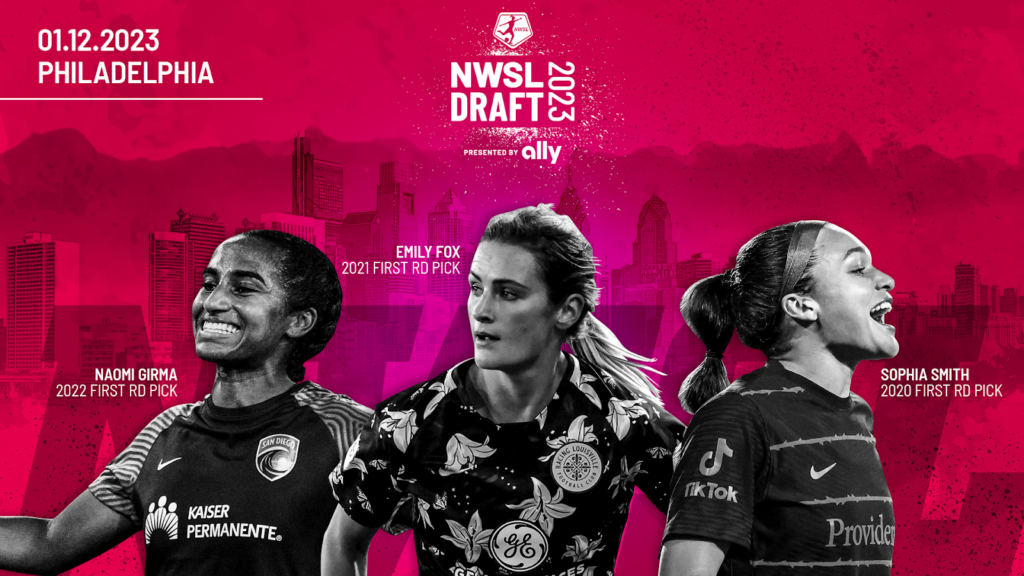 Design Support at Every Turn
Stone Ward provided the League with marketing and design support at key touch points leading up to and throughout the NWSL Draft experience – including logo creation, hotel design, convention center and Draft room production and event design, promotional and real-time digital graphics, and live in-room support and a deep bench supporting off-site.
Our priority at Stone Ward is to maximize the potential of every moment for our clients. There's nothing more gratifying than helping to create an event where dreams are made.