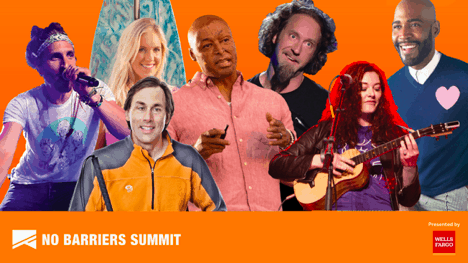 No Barriers USA's annual Summit – which seeks to provide a life-changing experience by surrounding people with an uplifting community and powerful messages of hope – with COVID-19 looming needed to be a little different this year. No Barriers made the difficult decision of moving the completely in-person Summit to a 100 percent virtual event. Stone Ward was given the mission of enhancing the experience through social media content creation and community management.
"The Stone Ward team did an amazing job producing content for our first-ever virtual No Barriers Summit, keeping participants excited and engaged both before and during the Summit," said Stevie Dinardo, No Barriers Director of Marketing.
Here's how we did it.
Setting the virtual stage for success
"What's within you is stronger than what's in your way." This No Barriers mantra became our drive as we dove into the project. No Barriers' goal was to attract as many participants as possible to share in an amazing experience by utilizing its diverse set of speakers, performers and attendees. Our goal was to highlight that diverse crowd, continue the brand's social media presence, and engage with participants during the live, two-day virtual event via Facebook, Twitter, Instagram and LinkedIn. In order to achieve success, we decided that we needed to increase visibility of the Virtual Summit while fostering our relationship with current and new followers.
Since COVID-19 has changed the way brands must communicate, we knew our content had to look less like an advertisement and more like something uniquely engaging and entertaining. Our focus was not on selling an idea that you had to sign up for this experience, but on conveying the message that you simply could not afford to miss this life-changing opportunity.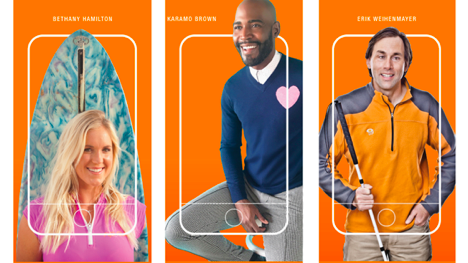 In content creation, we concentrated on highlighting the inspiring list of speakers and performers, which included "Queer Eye's" Karamo Brown, Surfer Bethany Hamilton, Veteran and "Dancing With The Stars" winner J.R. Martinez, body-positive activist and star of TLC's "My Big Fat Fabulous Life" Whitney Way Thore, and musicians ranging from the band MAGIC GIANT to "America's Got Talent" alumni, Mandy Harvey and Kodi Lee – and many more.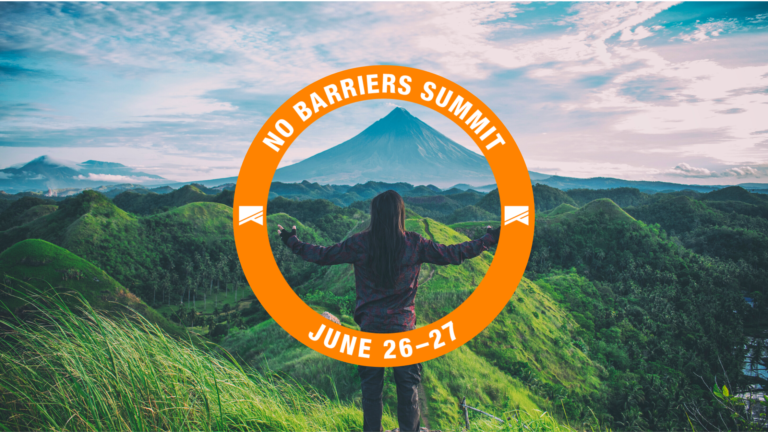 This engaging content helped foster conversations among our audience, emphasize the No Barriers Life, and introduce potential new listeners to the No Barriers Podcast. We even found ways to provide additional entertainment for Summit attendees by creating an exclusive Spotify Playlist and Facebook Profile frame to enhance the Summit experience.
Through compelling ideas and creative, plus top-notch community management, we were able to break many of our own barriers and successfully promote what we like to call The Virtual Summit of the year. Our client was extremely satisfied in their experience working with Stone Ward.
We were thrilled to partner with No Barriers USA, and hope to overcome new challenges and reach new summits in the future.
Make sure to follow Stone Ward on all of our social media channels to find out how we are defining what it means to be a creative force for good – building partnerships, people, ideas and community. For project or campaign inquiries, please send us a message.