2019 Inbound Marketing Fundamentals
We'll try to keep this to-the-point as we know you want to begin piecing together your inbound strategy. Read over this post to understand the puzzle pieces of inbound marketing.
If you're ready to proceed, download your guide below and work together with your team to develop a strategic inbound marketing plan.
What is inbound marketing? 
Inbound marketing is a communication strategy that forms trustworthy and reputable relationships with your prospects by developing useful content for your target customers. The goal of this content strategy should be to knowledgeably answer their questions, help them find the best solutions, and ultimately bring in high-quality, ready-to-convert leads to your business.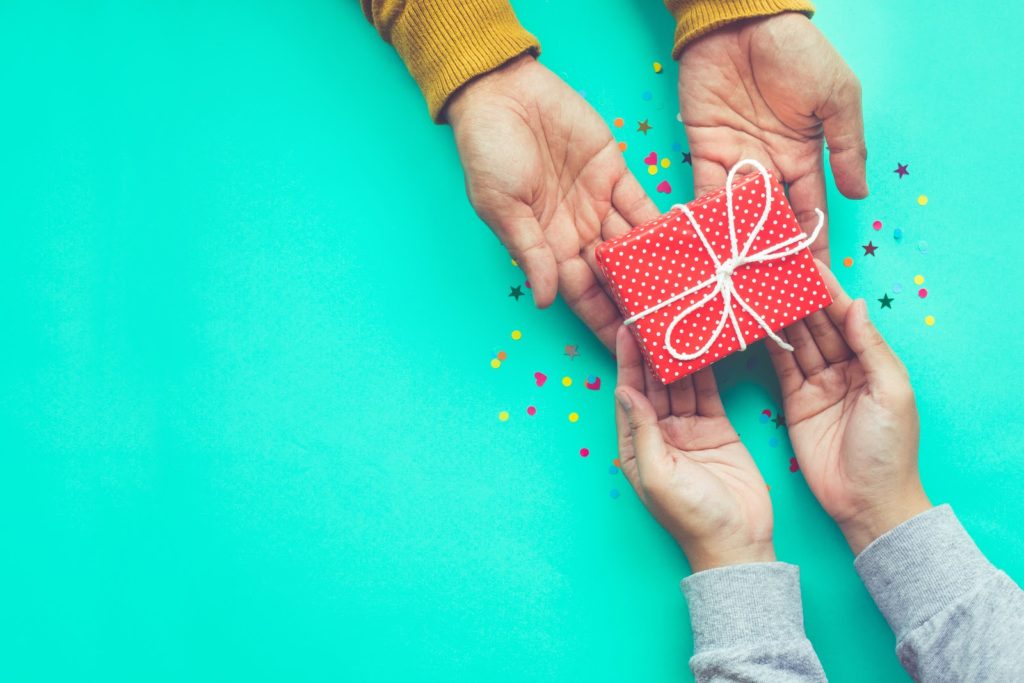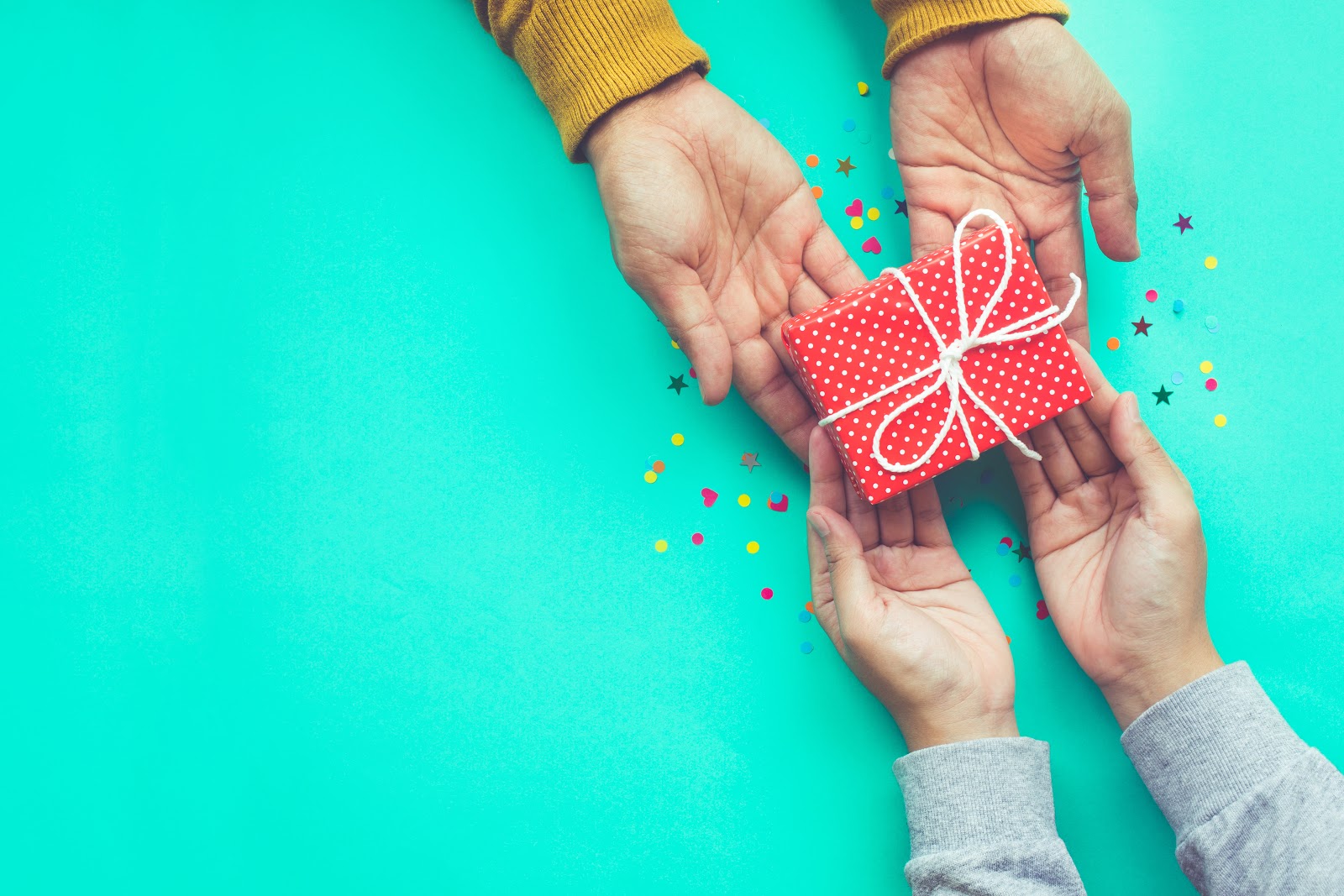 Inbound marketing is about attracting your audience when they are in the research stage of finding a solution to their problem. 
Why should I use inbound marketing? 
The limits of inbound marketing are nearly endless when used creatively and with consumer engagement in mind. Any business can benefit from inbound marketing. Consumers have so many choices – especially online – when it comes to selecting a product or service. By providing relevant, timely, and useful information to your target audience, you can nurture your leads way before it's time for them to convert. 
Inbound is about developing relationships with your prospects and nurturing current customers. 70 percent of consumers would rather read a blog about a product rather than be shown an advertisement, –according to The Ultimate List of Marketing Statistics for 2019. Because of this, marketers can feel more confident in their inbound marketing tactics.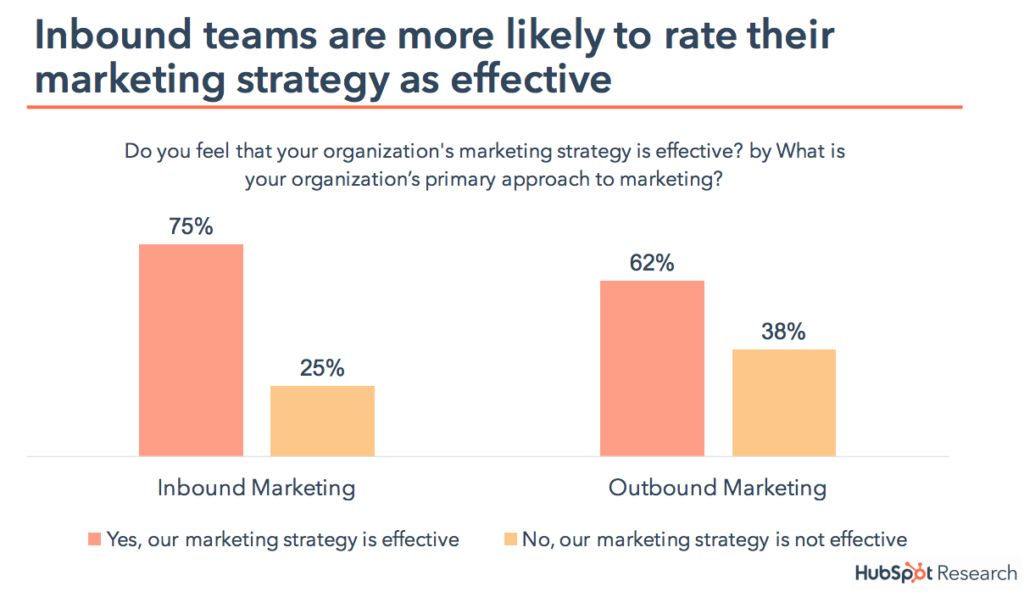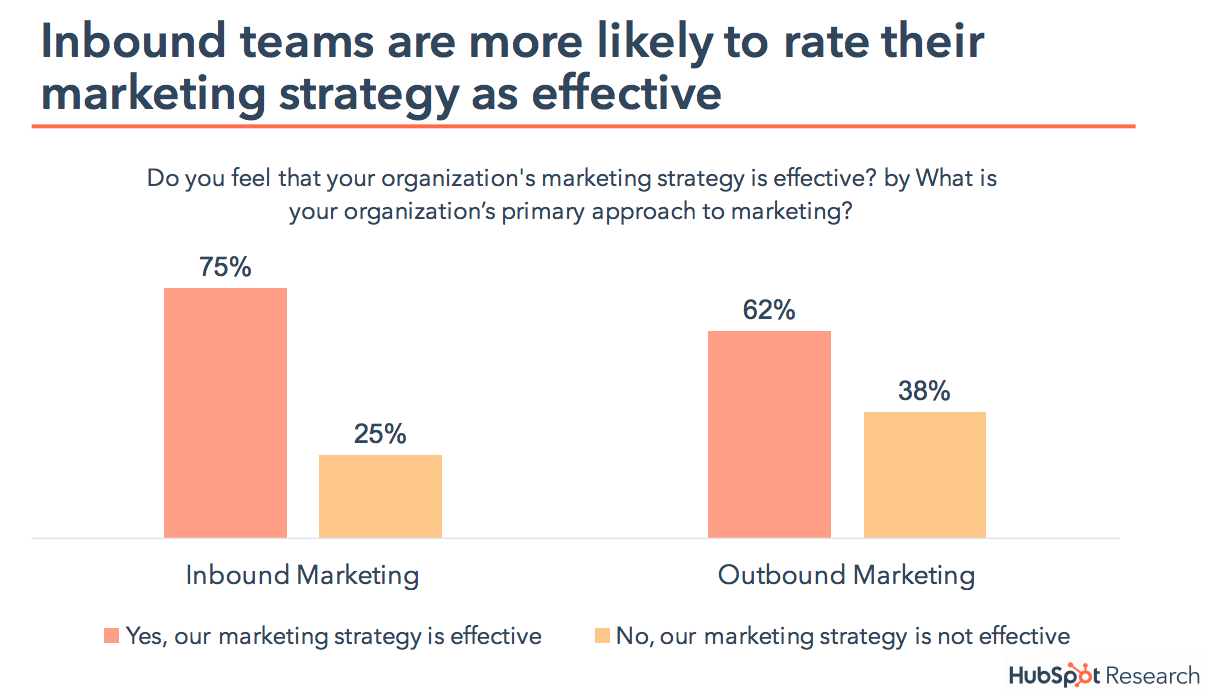 Whether your business is a hospital that is competing for more new patients for your individual service lines or an ice cream shop that wants to inform people about a new set of seasonal flavors, inbound marketing can help you attract and retain customers through useful and engaging information.
What is the buyer's journey?
We can think about the buyer's journey as a process in which a person becomes aware of a particular problem, researches the issue, finds viable solutions, and makes a purchase decision that solves their problem.
The buyer's journey is unique to each type of business. It may take months or minutes for a consumer to travel through the buyer's journey. Buying a car is a good example of a buyer's journey that will take considerable time, consumer research, and education to make the best purchase decision.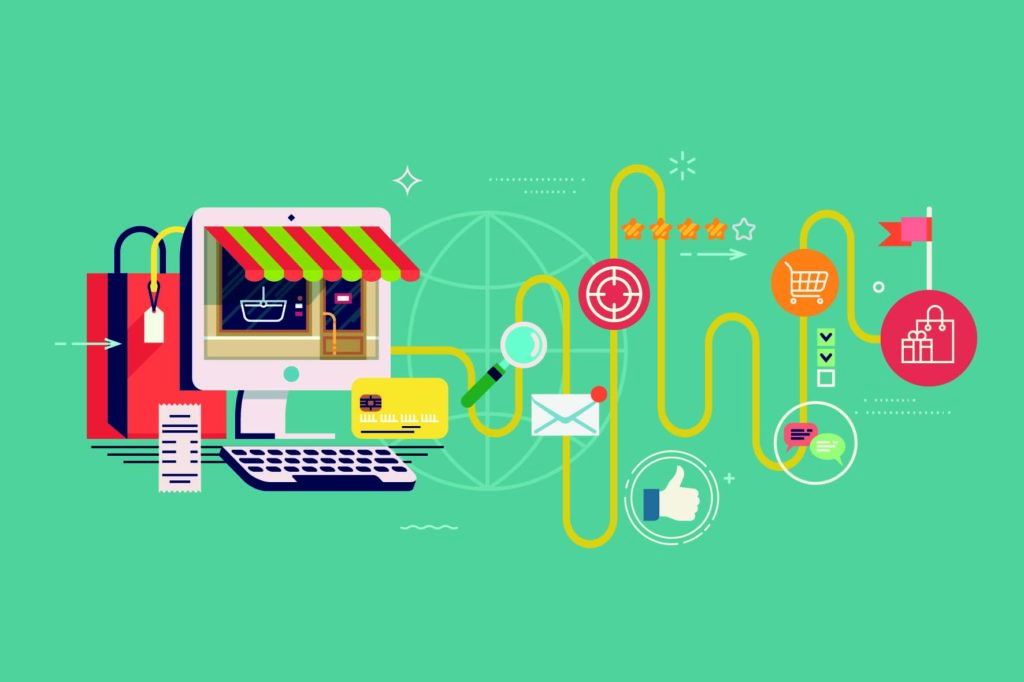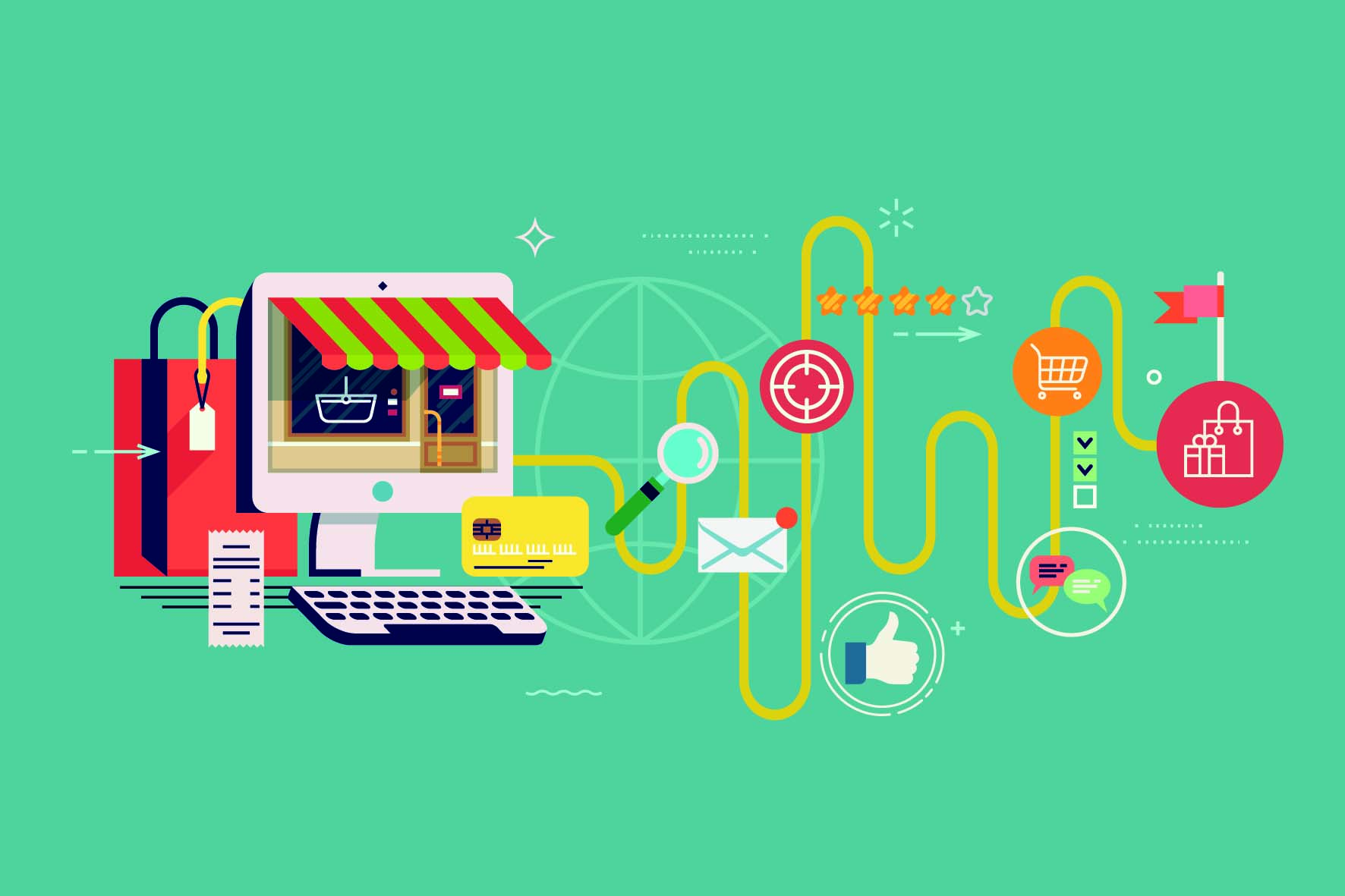 The phases of the buyer's journey will help guide which content pieces will be made and delivered to your prospects at an appropriate time. 
Phases of the buyer's journey
The awareness stage is the point at which a customer identifies a need or desire that can be fulfilled by a product or service. 

Can you think of your last purchase? What was your initial need or problem that led you to begin searching for answers? 
The consideration stage indicates that the consumer is ready to begin prospecting services or products that can meet their needs or solve their problems. 

Perhaps you just got a new puppy and he sheds more than you expected. You may go investigate which robot vacuum cleaners work the best for your money by watching video reviews, reading Amazon reviews, or asking your friends. (

Click here for a good laugh regarding robo vacuums

.)
The decision stage indicates the point at which a consumer makes a purchase decision. After a few minutes, days, or months of research and consideration, a consumer is finally ready to speak to sales, buy a product online, or visit a store to purchase something. 
The nurturing phase continues to engage with a customer after they have made a purchase from you. Perhaps you decide to send a feedback email asking for how their experience has been. You can also send information on product updates, features they may not know about, and interesting content related to the product. 

The goal of this phase is to retain that hard-won relationship through continuous engagement. You don't want to sell a customer something and then leave them in the dark. Continue to engage with them as current customers are an extremely valuable component in growing your business through referrals, cross-selling and upselling.  
Overview of Commonly Used Inbound Media
Your media selection should be informed by: 
How your target audiences prefer to consume content. 

How your sales and customer service teams can best interact with consumers. 
Here's a quick breakdown of media commonly used in inbound marketing strategies:
Websites
| Using videos on landing pages will increase conversions by 86%. (Wordstream, 2018)
Your website should be the heart of your inbound marketing strategy. All materials and content that you distribute should link back to your website where consumers can find more information about you, your products or services, and answers to their questions pre- and post-purchase.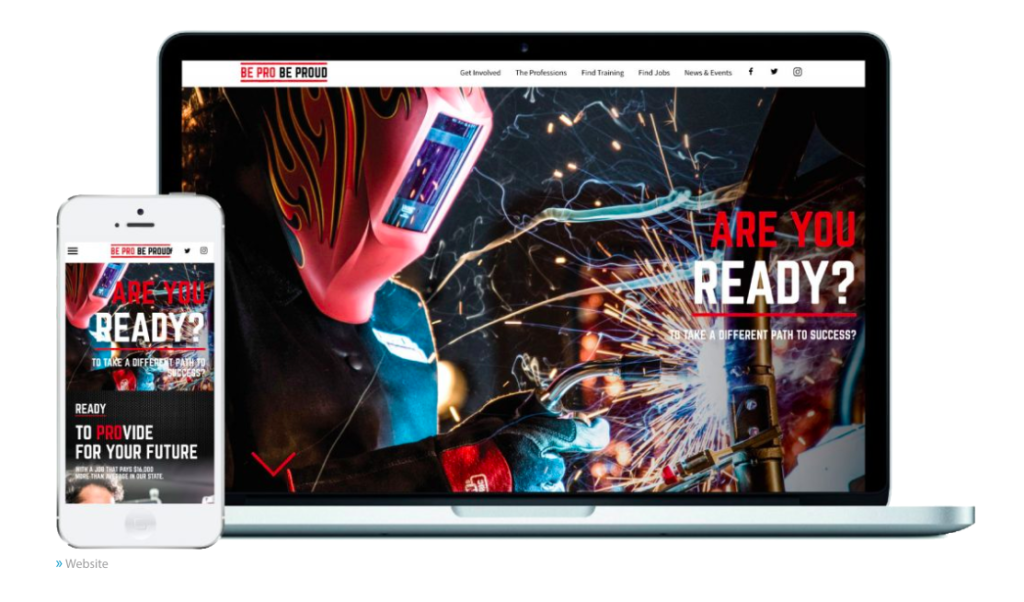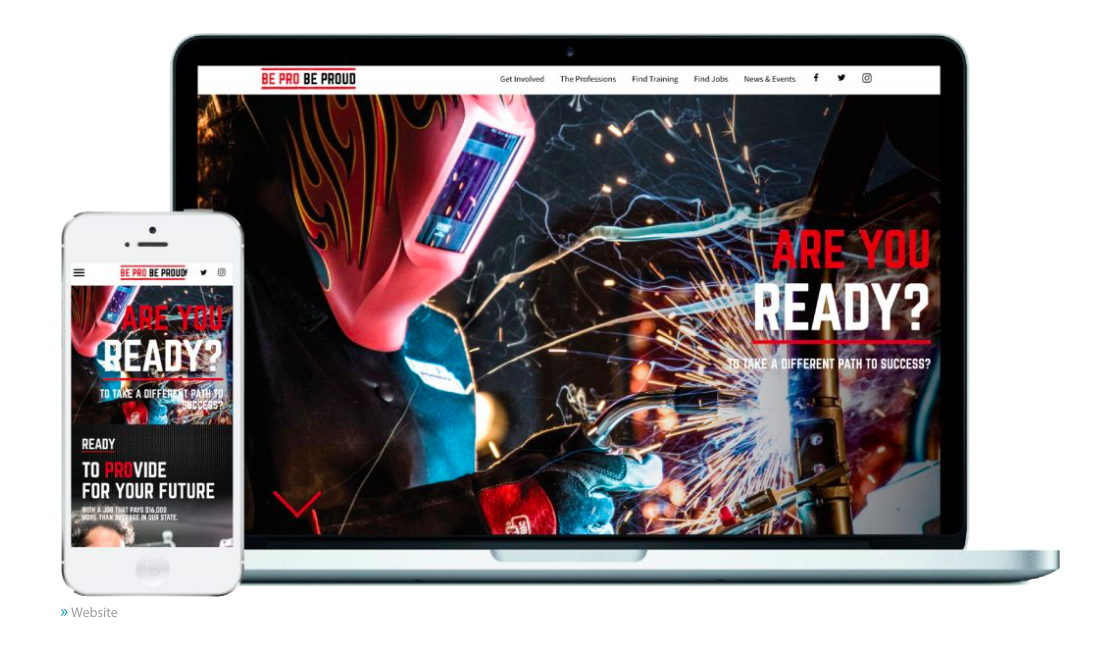 It is very important that your website is optimized for mobile device browsing and basic SEO principles, such as on-page SEO (check out our video on the Top 3 Things to Know about SEO in 2019). Because you own your website, you can track how people interact with your website and what they decide to engage with. You have full control of your website's functionality and output, so take advantage of it. 
Important metrics to track will include:
Click-through rate (CTR): or the ratio of people who click through to your website when listed on a search engine results page (SERP)

Bounce rate: or the ratio of people who land on a page, do nothing, then leave 

Time on-page and session duration: this measures how long a user stayed on a page or your site

New and returning users: are you bringing in new prospects? Are users returning to your website for more information? 

Conversion rates: are people completing the goal requested on your call-to-action? 
Videos
| 20% of people will read the text on a page, but 80% of people will watch a video. (My SMN, 2017) 
Video content is on the rise faster than ever before. Over 300 hours of video are uploaded to YouTube every minute (37 Mind Blowing YouTube Facts, Figures and Statistics – 2019 by BiographON). Your target audience may prefer to watch a video rather than read an ebook or blog post.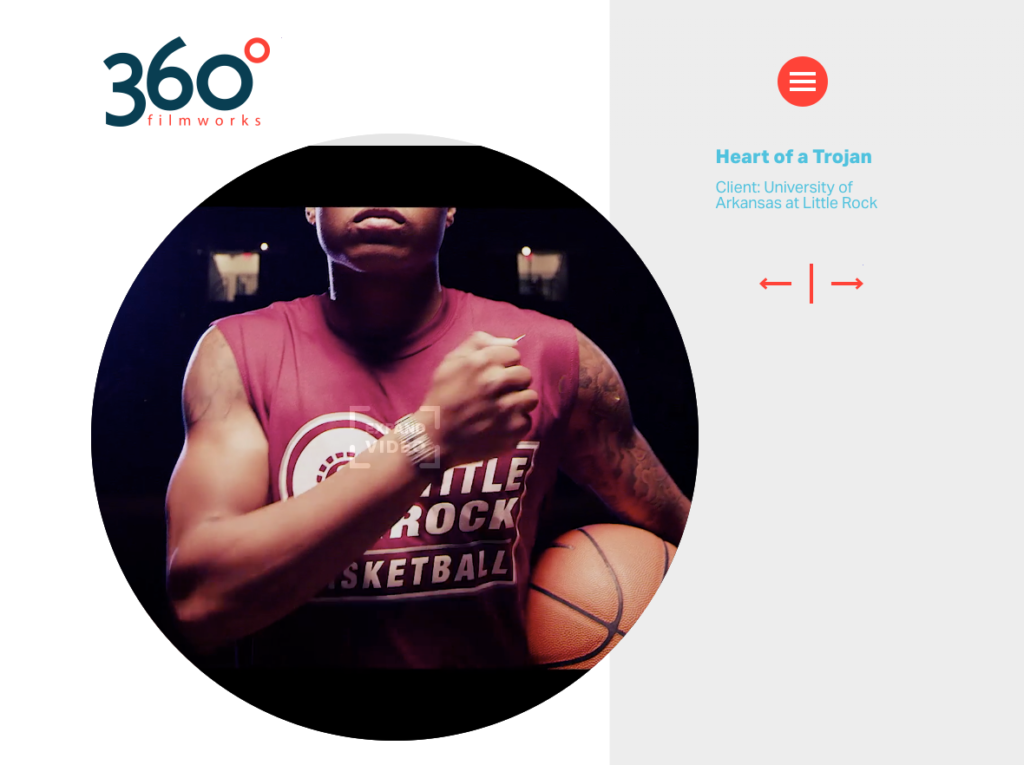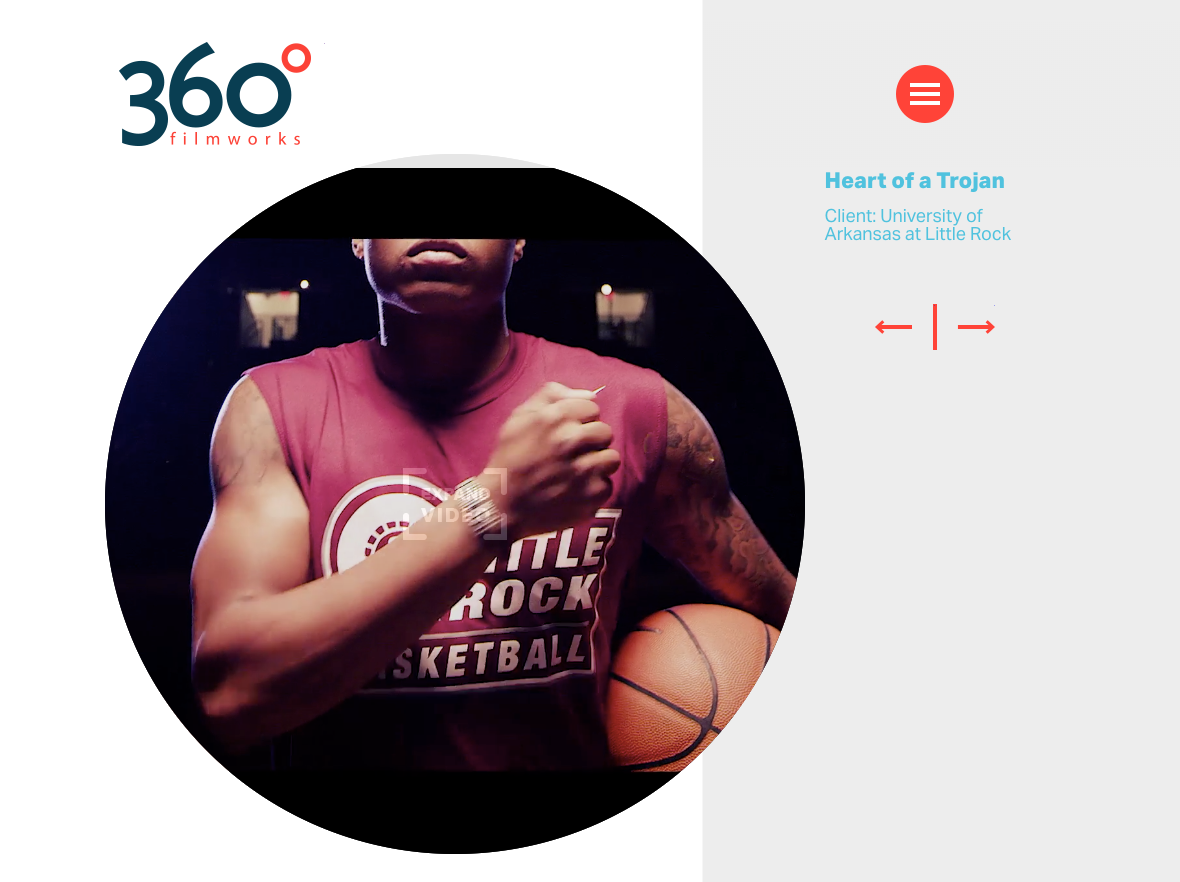 Videos often get higher engagement than static text posts. Stone Ward regularly sees the highest engagement with our Monthly Insight videos in which we break down a topic in one to two minutes and add these to our newsletter. 
Some important metrics to track for videos include: 
Total views

Shares 

How long people watched your video 

Video completion rate. Did they stay and watch the whole thing? 

Next action. Did they complete the call-to-action or visit the next suggested page? 
Blogs
| 55% of marketers say blog content creation is their top inbound marketing priority. (HubSpot, 2018) 


Blogs can be crafted around one particular question that your target audience may have during their buyer's journey. It will take multiple blogs to have an impact on your SEO and keyword rankings. Blogs need to be highly informative and useful in order to rank competitively on search engines. Blogs often account for a significant amount of inbound traffic to a business website. 
With blogs, you can track:
Session duration: or how long they stayed on the page

Bounce rate: if excessive, did the blog not answer their questions?

Conversion completion: did the user do the next action you intended them to do? 
Social Media
| 86% of consumers prefer an authentic and honest brand personality on social networks. (Smart Insights, 2017) 
Your strategic social media usage will need to be informed by your target audience. Which platforms are they using? Where do they enjoy consuming content? Which platforms are being used to conduct product or service research.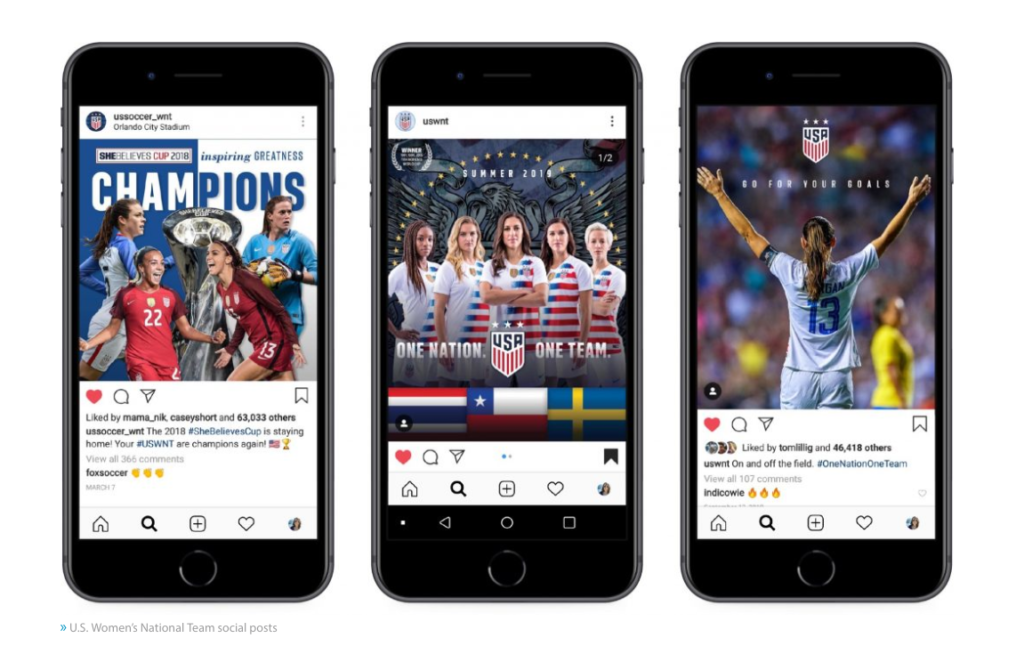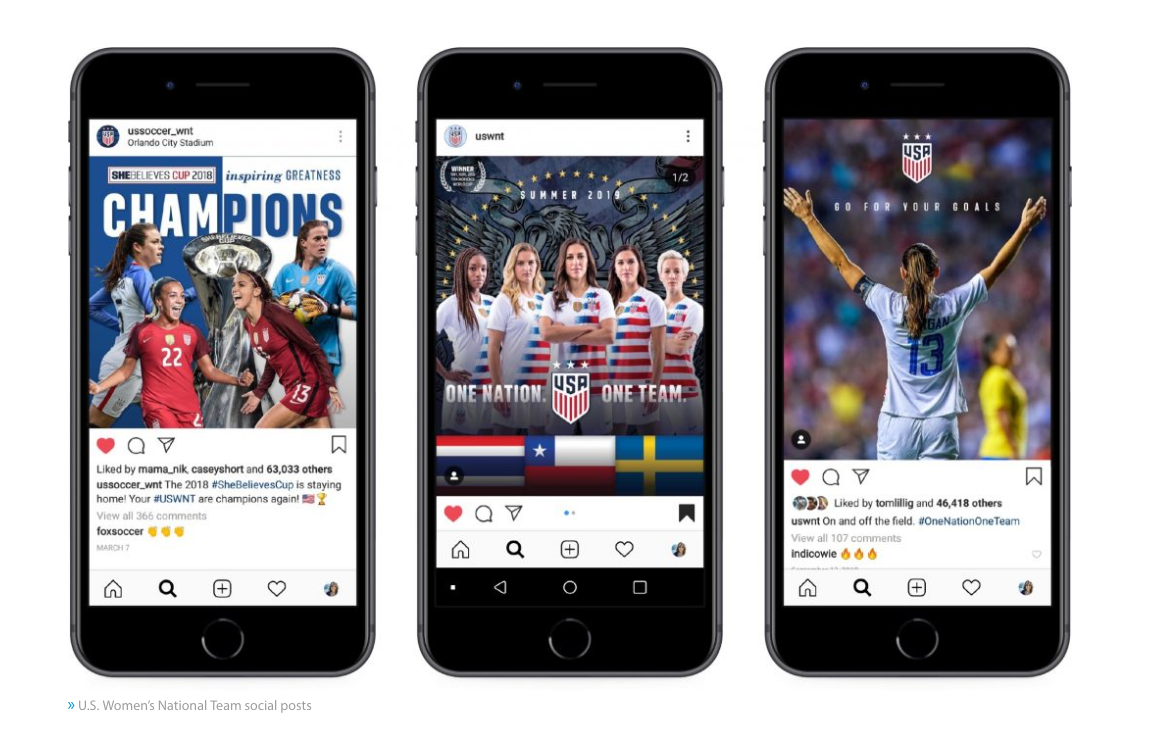 Our Stone Ward media planners find eMarketer, MRI and Simmons, as well as any historical data to make informed decisions about the audiences we are trying to reach. 
Social media metrics to measure:
Followers 

Likes, shares, and comments

Reach

Best times of day, and which days are best to post content

Types of content performing the best over time

Social listening for you and competitors, what are people saying about you, your products or services, and your competition 
SEO
| 70-80% of search engine users are only focusing on the organic results. (MarTech, 2018) 
In order for people to find your website, products, and services, you will need a robust SEO strategy. SEO will help you keep your paid media spend lower as you organically grow your reach by optimizing your website and content. 
SEO is a methodical way to show search engines that your content is competitively informative and helpful, as well as consumer-centric and enjoyable. Google measures click-thru-rate and bounce rate of websites listed in its search engine result pages. It also knows whether your website loads quickly or slowly and if it has been optimized for mobile devices. (Pro-tip: Google now prioritizes mobile-friendly websites when calculating page rank. See Search Engine Journal's article on Google's update.)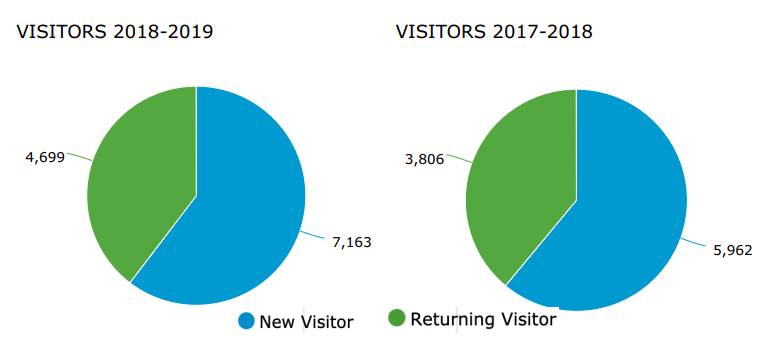 You should also use SEO strategies such as link building to bring your website more visitors from other reputable sites. You can do this in a number of different ways, such as guest-blogging for an industry publication or asking for your infographics to be featured on an authoritative site. It all comes down to creating great content that can be shared strategically and enjoyed by your target audience. 
Trackable SEO metrics include: 
Number of new and returning users

Bounce rate

Time on-page and session duration

Keyword rankings

Traffic gained from external linking domains

Organic traffic 

Conversions
Email
| Emails that display incorrectly on mobile may be deleted within three seconds. (Campaign Monitor, 2018) 
While some people may believe there is little value to be derived from email, it still remains one of the top platforms to reach and engage your target audience. Email is a personal, one-to-one communication method, and can be delivered after specific actions that a user makes on your website. 
There are a ton of great features to utilize when sending emails and using customer relationship management systems (CRMs). You can build lead-nurturing emails with specific calls-to-action to help move a person through the buyer's journey, show existing customers new and exciting product offerings, or send special deals or discounts to increase sales.
Email metrics to track:
Open rate

Click-through rate

(CTR)

Actions taken once a user gets to your website

(i.e. did they read additional blog posts or check out a product page?)

Conversion completions

(i.e. did they download your guide or request a demo?)
Plan your Inbound Marketing Strategy
Are you ready to begin the journey to boosting your marketing strategy's results? Download your guide below and work with your business leaders to develop a plan to organically bring in new and returning customers.