Natural Gear

for the Natural State
The Natural Gear story began in the river bottoms of the Arkansas Delta when two hunters discovered their camouflage had failed. In their quest to improve their ability to hide, they revolutionized the camo pattern. Today, Natural Gear is a leader in the camouflage industry with a full line of products and accessories as well as license agreements with the top hunting brands in the country.
We've been privileged to tell the Natural Gear story, and increase sales along the way.
Getting Great Results for the Great Outdoors
Our digital first strategy tapped into historic purchase data and known audience behavior.
Products Purchased in the Palm of Your Hand
We utilized Instant Storefront ads, making it as easy as possible for consumers to buy their gear with a few simple swipes and clicks.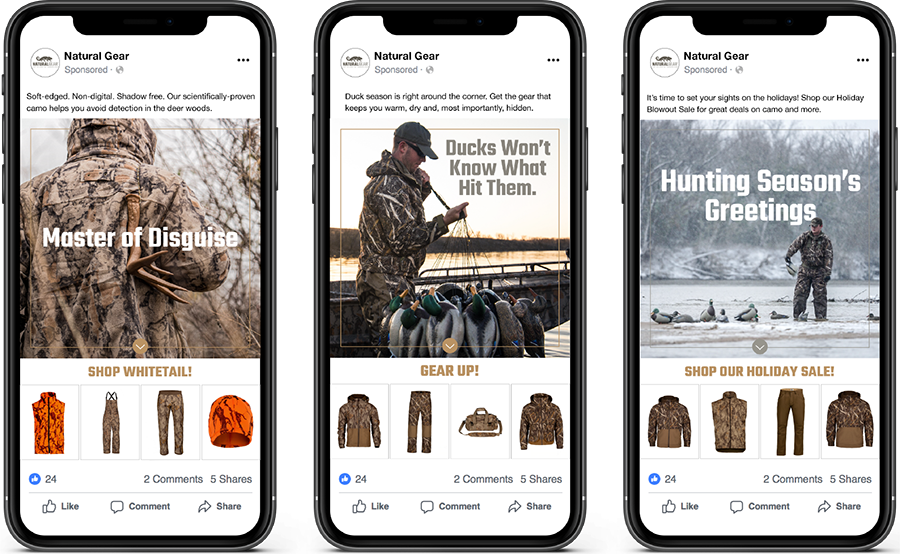 Natural Gear instant experiences
There's nothing camouflage about these first-year results: