Baptist Health

keeps on amazing.
What happens in our lives as a result of the work of a great healthcare system is amazing. For Baptist Health, this is the essence of their brand and what we have showcased for nearly 20 years.
Baptist Health helps patients overcome some very serious obstacles and get back to the amazing lives they lead.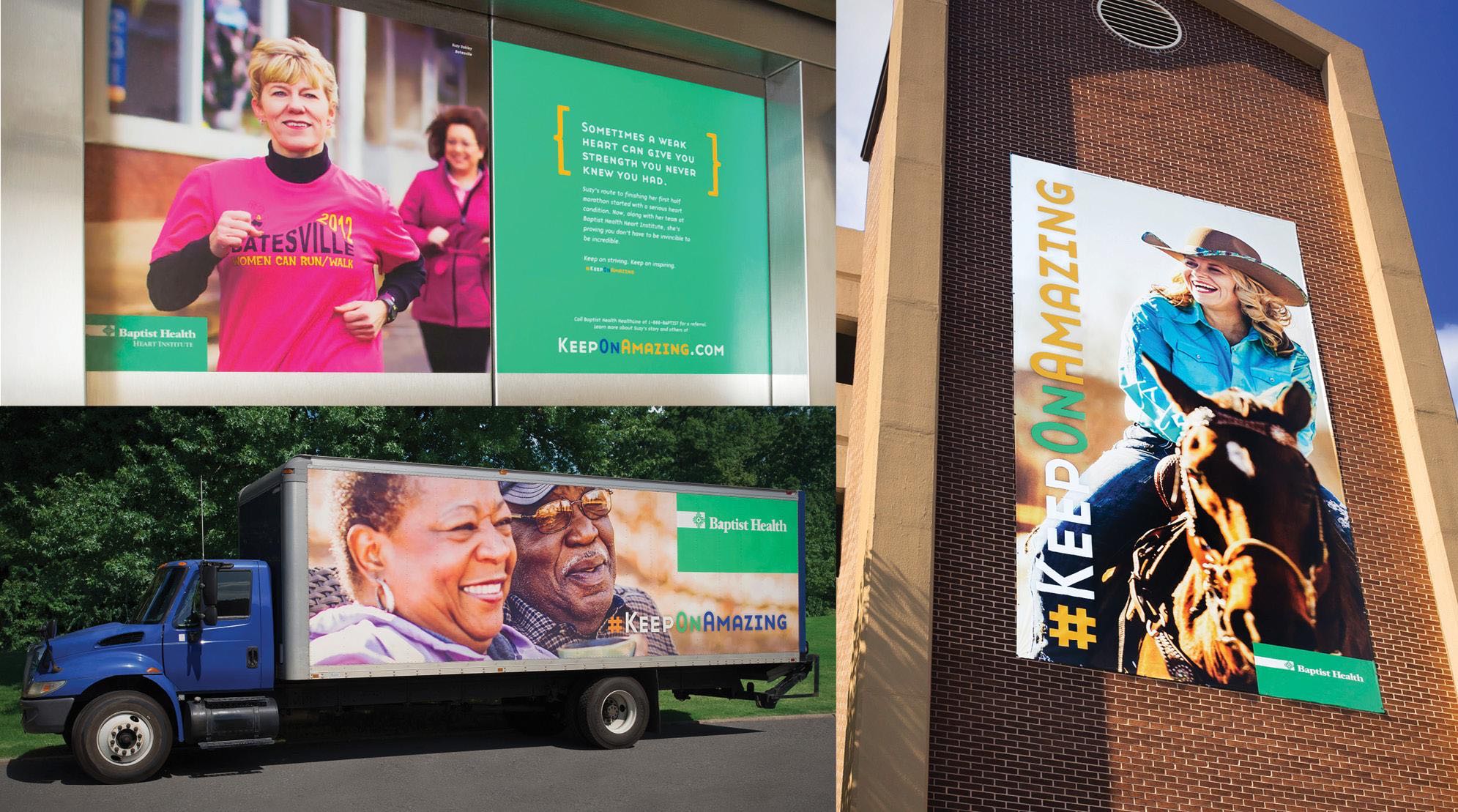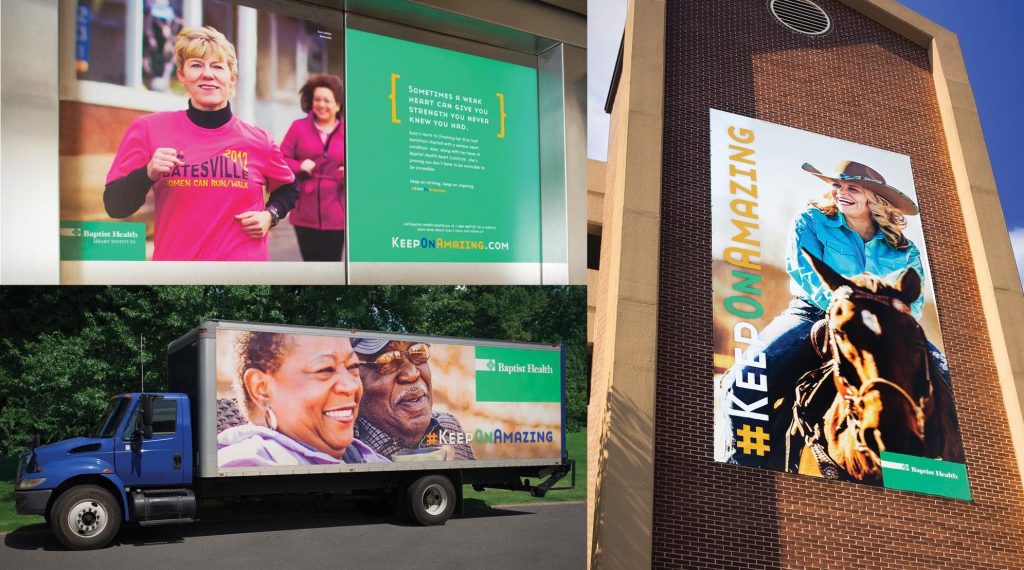 Keep On Amazing environmental design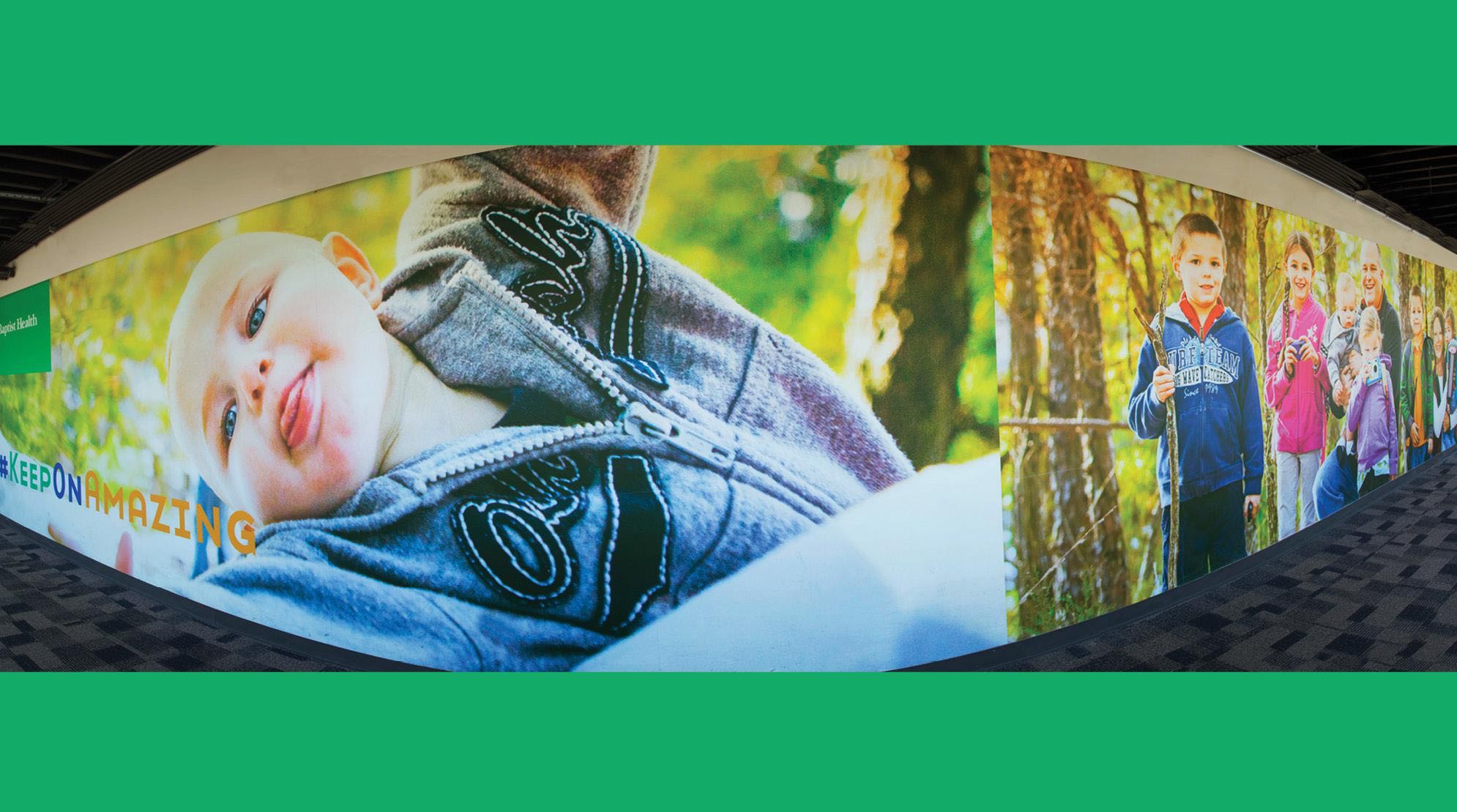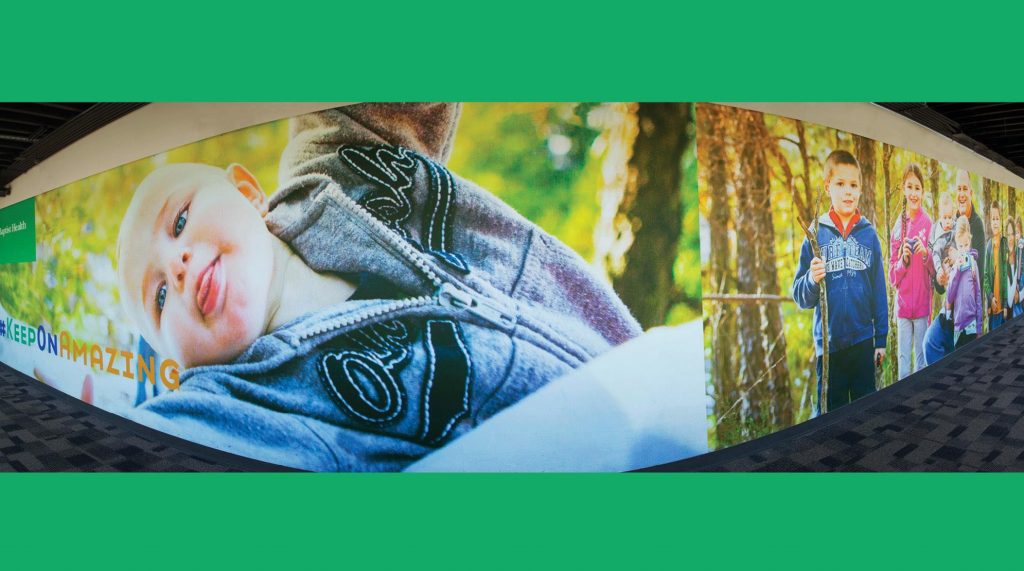 Keep On Amazing wall graphics
Keep On Amazing outdoor advertising
A new Baptist Health website was designed to align with the brand's promise and deliver an easier user experience for both site visitors and on-staff site managers.
Our goal was to drive more potential patient inquiries and appointment bookings online. These pages are now two of the most visited pages on the site.
The Baptist Health Pregnancy Inbound plan was launched to increase the number of Labor and Delivery patients. Working closely with Baptist, we crafted a complete inbound marketing strategy, starting with targeted keyword research and leading into a complex funnel of content, gated resources, automations and drip campaigns paired with paid media. The results were… Amazing.