The future of Arkansas's economy depends on the next generation of technical professionals, yet tens of thousands of jobs in construction, trucking, manufacturing and other specialized fields go unfilled each year due to a lack of education about these highly-skilled, well-paying and potentially lucrative career options.
In the midst of a societal narrative that portrayed a four-year college degree as the only path to success, a new story needed to be told. But sometimes, the most effective way to tell a story isn't by spelling out your message with words, it's by communicating through an experience.
In the case of Be Pro Be Proud – the workforce initiative backed by the Arkansas State of Commerce, Associated Industries of Arkansas and Associated Industries of Arkansas Foundation –  experiential marketing was used to communicate the complex, nuanced message.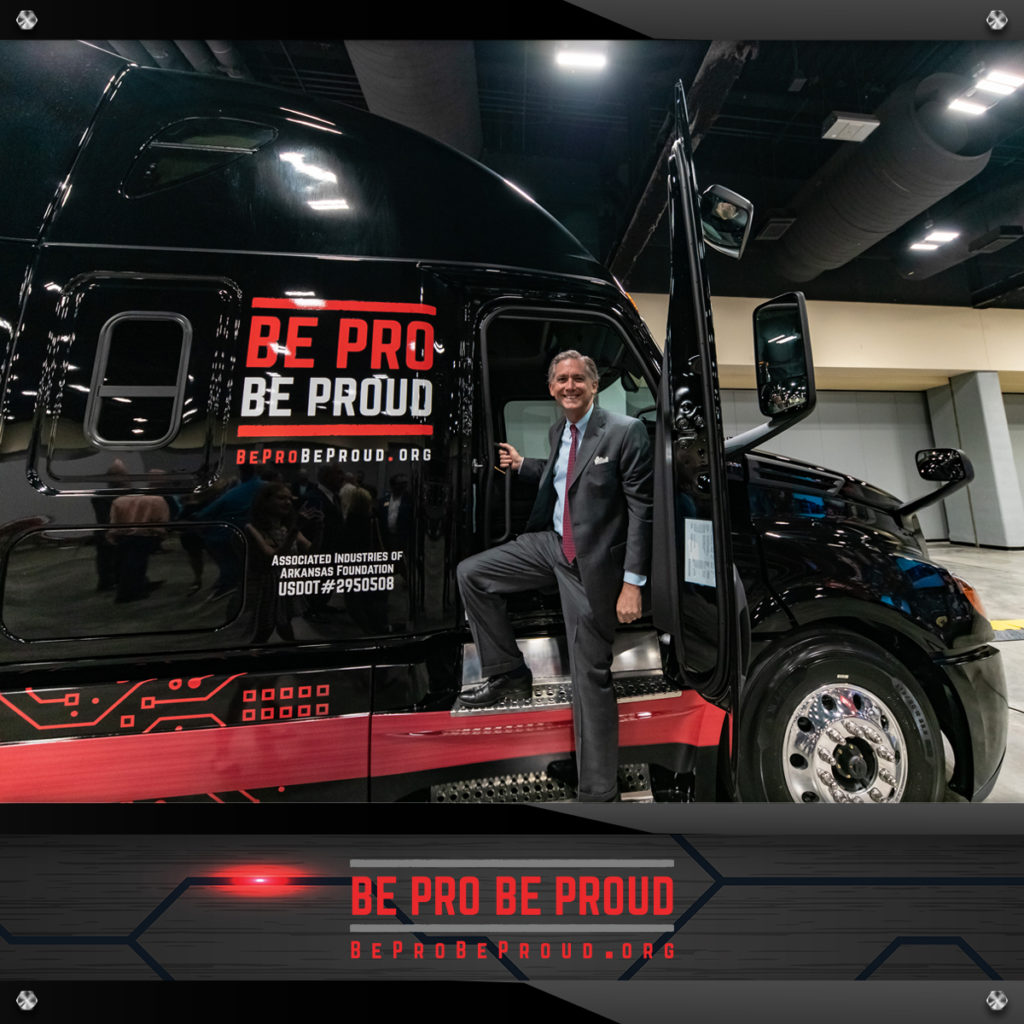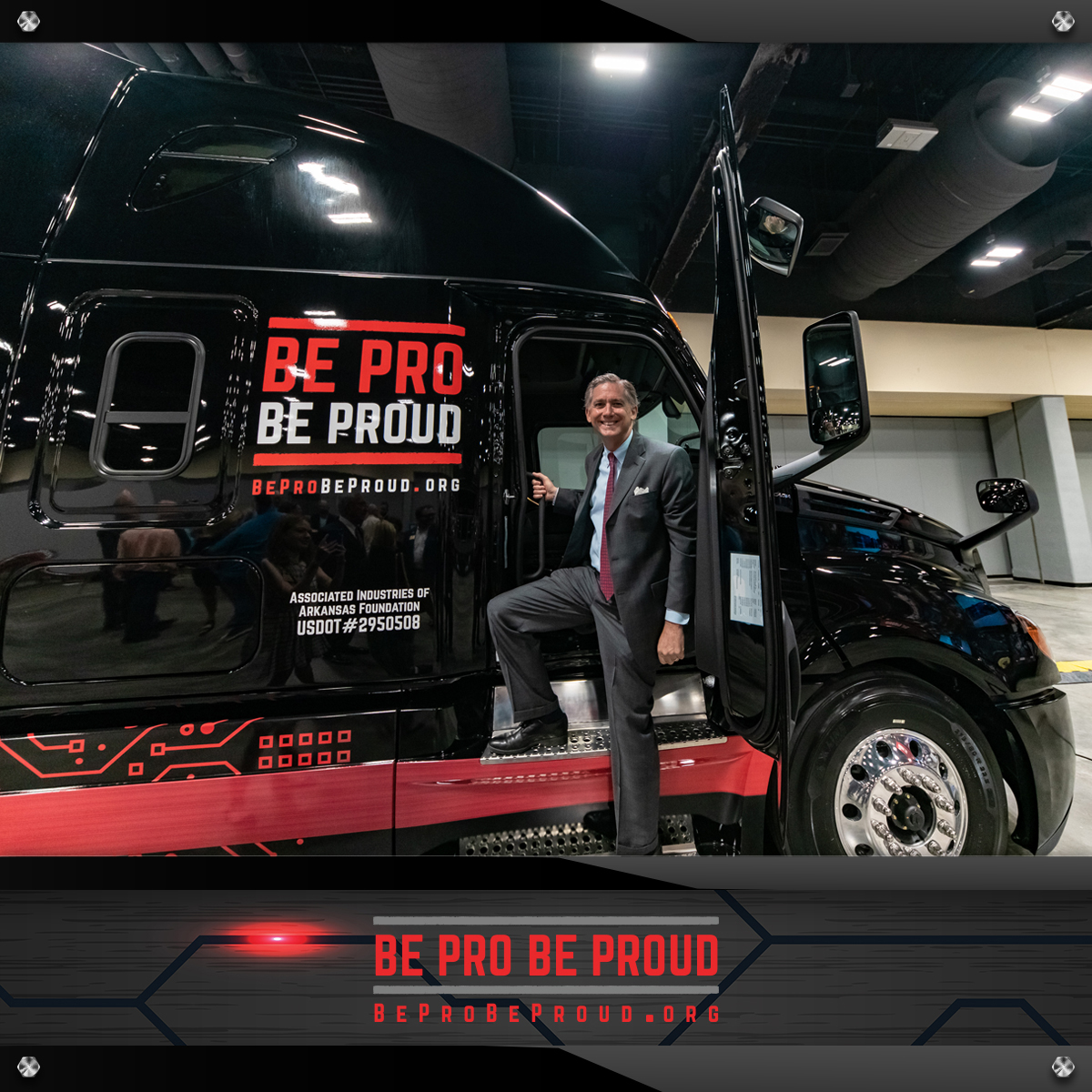 Here are three reasons to consider experiential marketing in your next campaign:
1. A Memorable Experience, Lasting Results
Experiential marketing allows consumers to interact with your brand in a dynamic, memorable way, which often leads to stronger connections to consumers and helps articulate brand stories more efficiently than any other platform.
The Be Pro Be Proud mobile unit travels the state and visits companies, schools and events, showcasing skilled trade professions and broadening awareness of their impact on our state's workforce. At each stop, Arkansans can see for themselves the unlimited potential a technical career can offer – and then be given the tools they need to pursue a successful, productive future.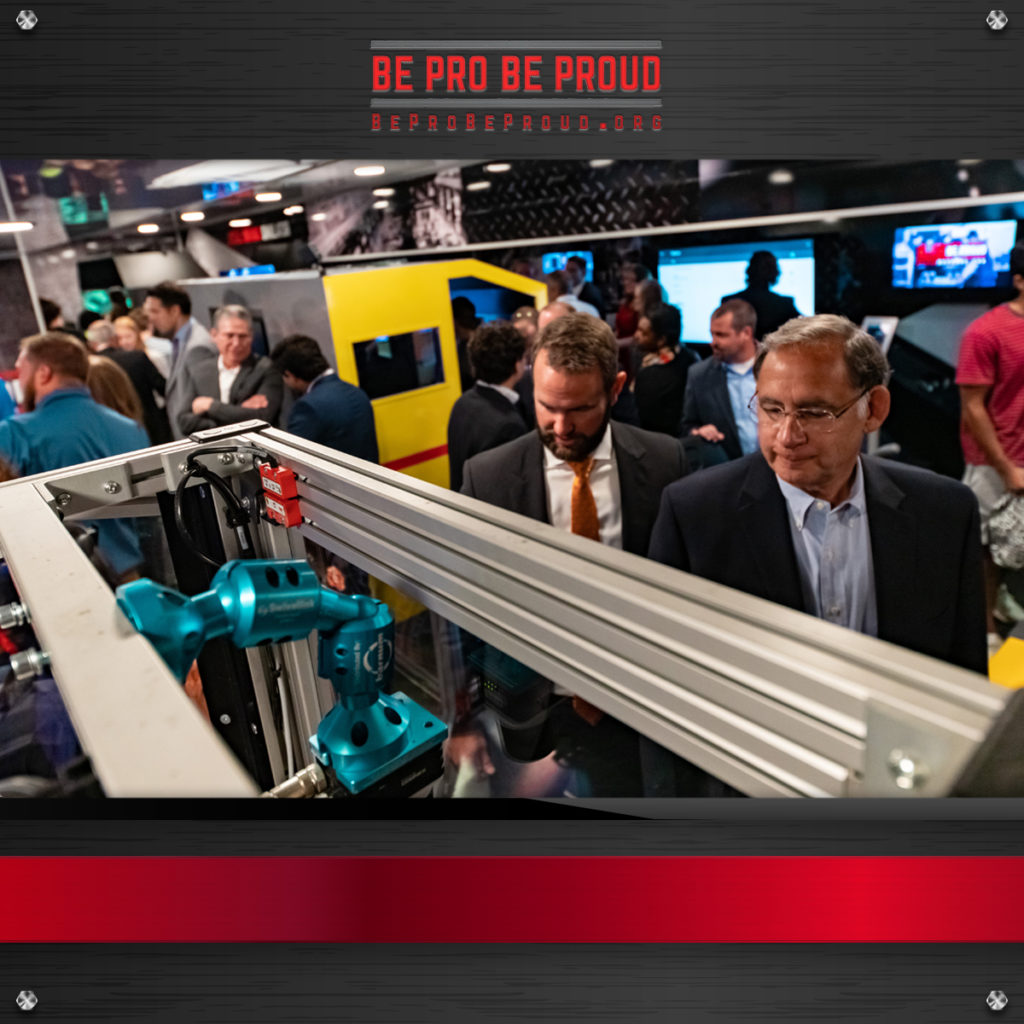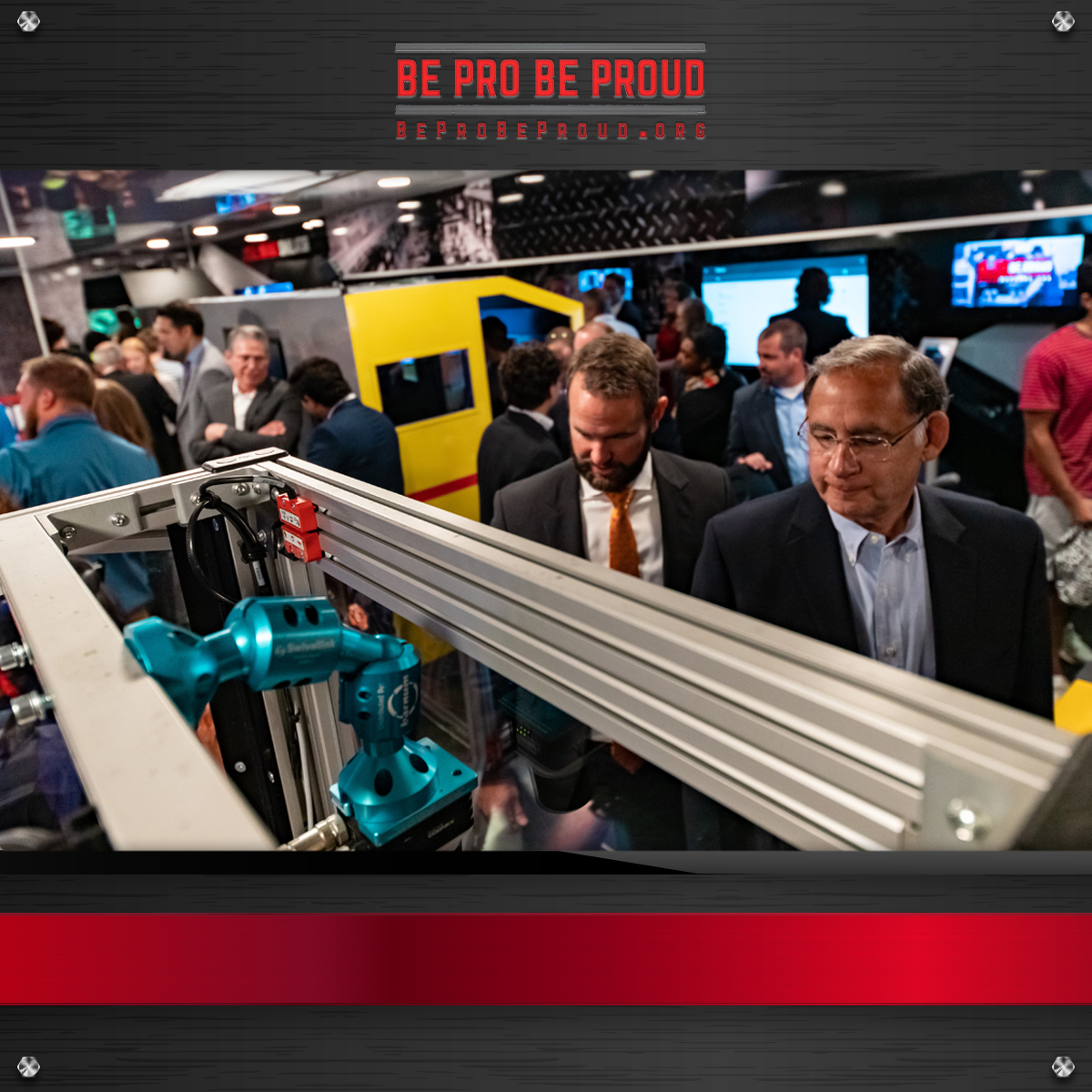 2. Better Understanding of your Product
One of marketing's main goals is to educate consumers about a brand or product, and that only works if they are engaged. By tying your brand or product to a fun, live event, you can cut through traditional and digital noise, better engage consumers and ensure they receive your message.
From the moment the consumer steps on to the Be Pro Be Proud mobile unit, they are absorbing information. By utilizing the interactive stations, the users are provided with valuable information about training resources, available positions and descriptions, skills needed, and how to start the process of obtaining a skilled professional career.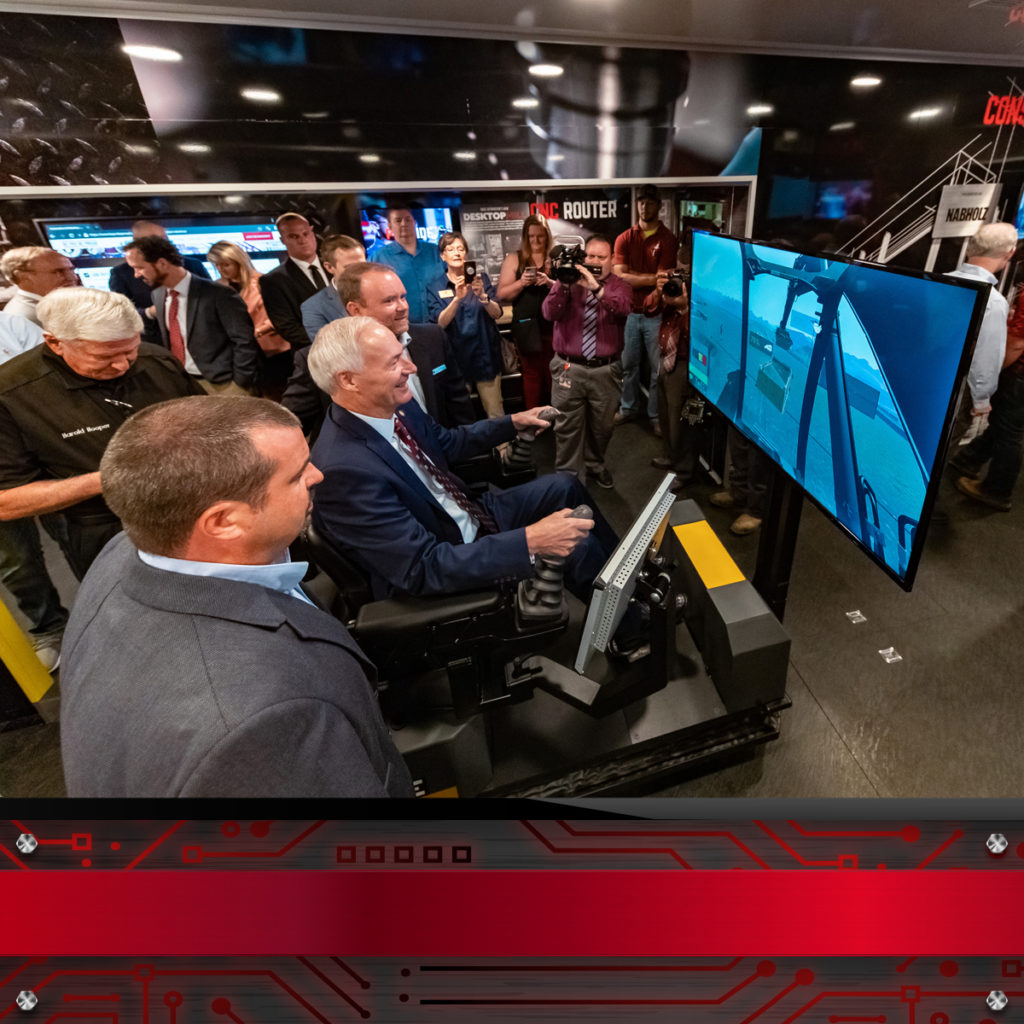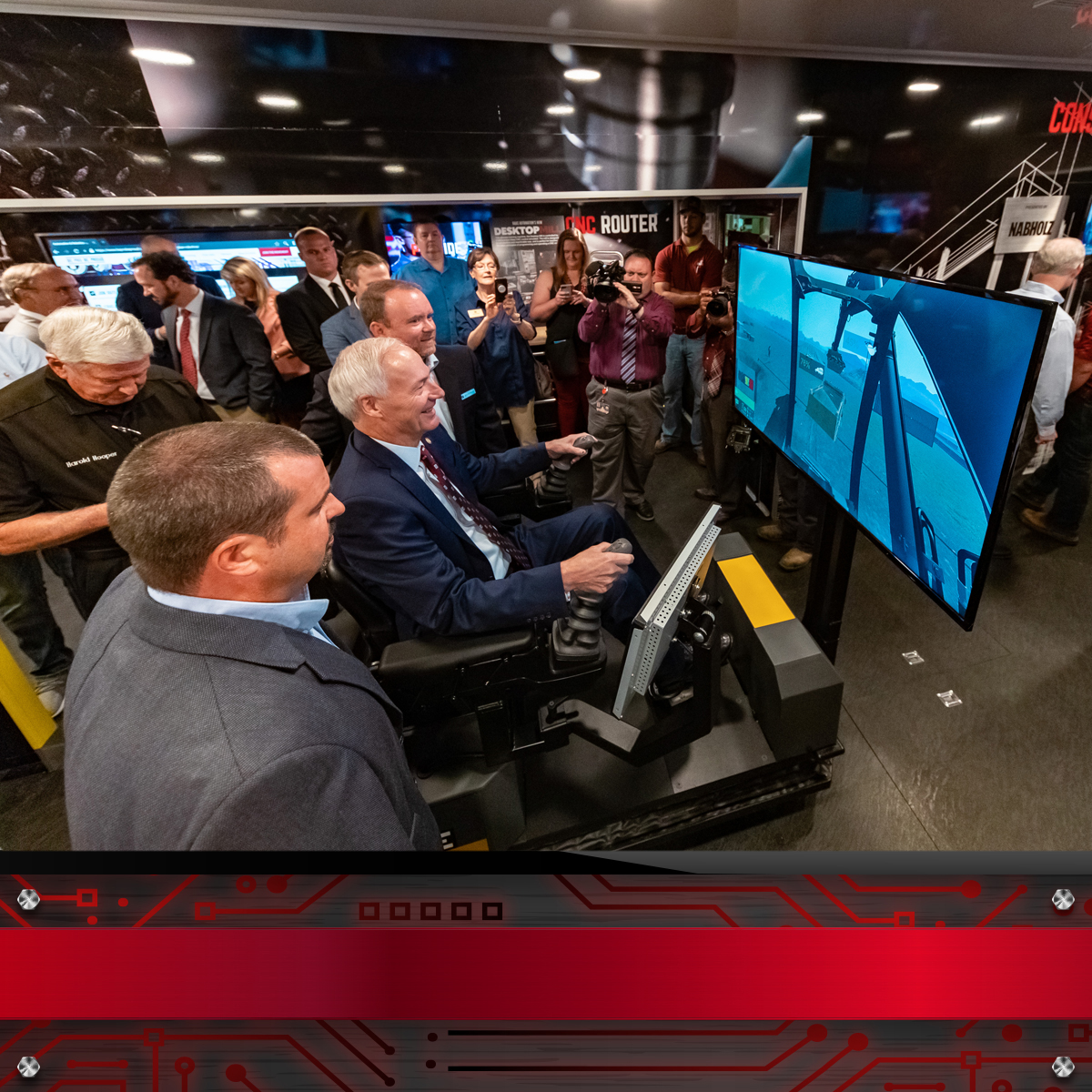 3. Experiential Marketing Yields Bigger Results
Success often requires risks. If you want to see results, you need to think big. Experiential marketing creates a two-way conversation with your consumers, which can yield the most promising results.
Based on the growing success of the original mobile unit, the Arkansas State of Commerce, Associated Industries of Arkansas and Associated Industries of Arkansas Foundation recently launched a second-generation Be Pro Be Proud Mobile Workshop. The second generation is an expansion of the original incorporating three more technical professions as well as several new simulated experiences.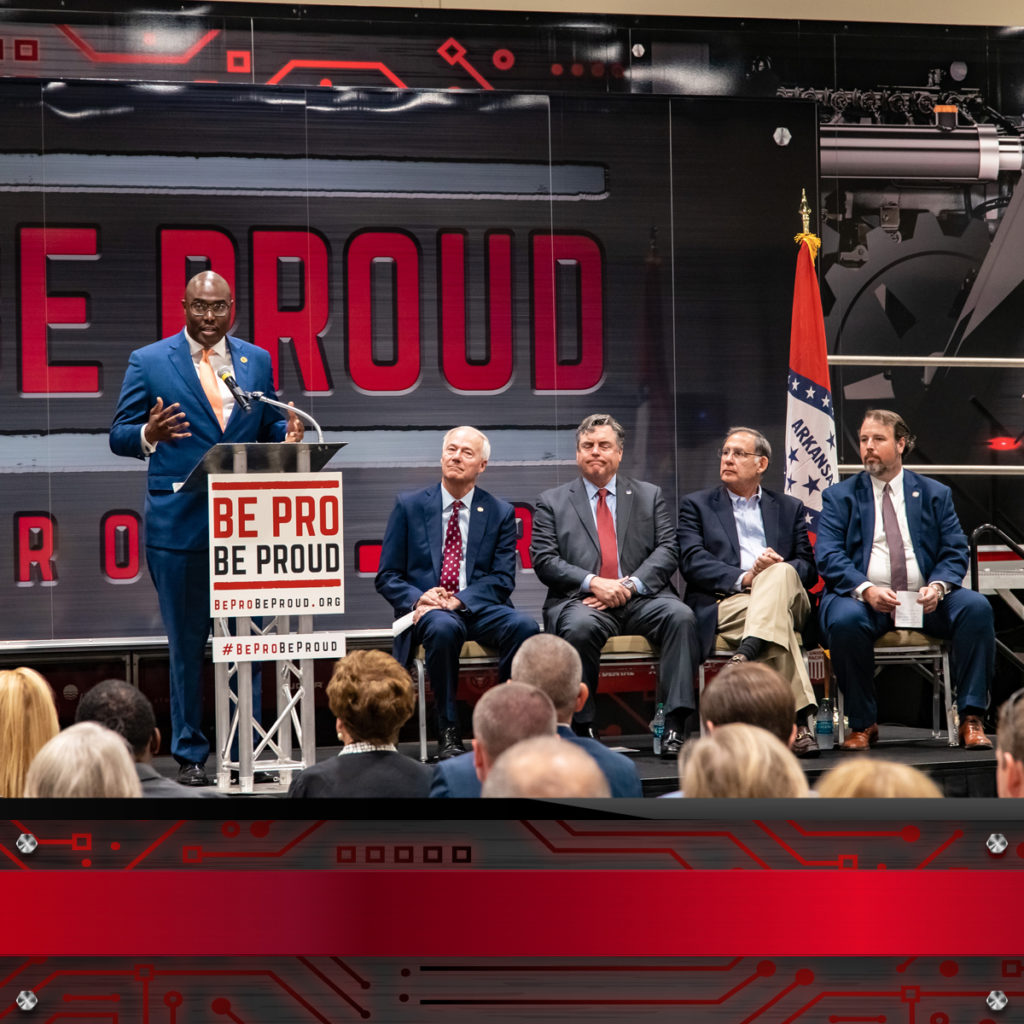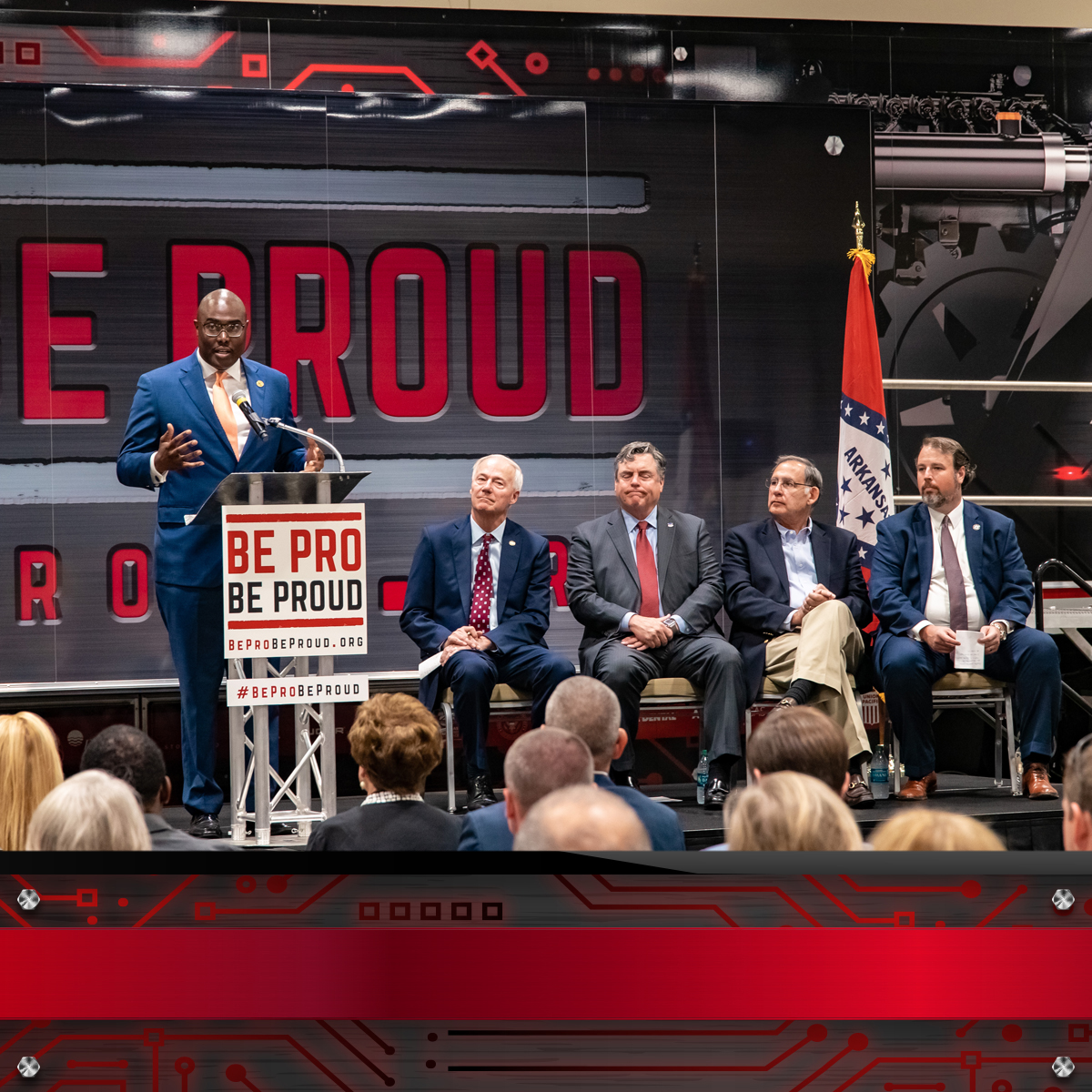 To date, the original mobile unit has made more than 450 stops, in 250 cities across the state at middle schools, high schools, two-year colleges, fairs and festivals, rural community events, job fairs and businesses. More than 60,000 students have visited the trailer. According to a 2016 study by the Thomas Fordham Institute, Arkansas students with greater exposure to Career and Technical Education are more likely to graduate, enroll in a two-year college, be employed, and have higher wages.
Get in Touch
Experiences have the power to change perceptions, and when that power is harnessed by brands, the results last. If you'd like to learn how you can create a stronger connection with your customers through experiential marketing, please contact Lucie Pathmann at lpathmann@stoneward.com.