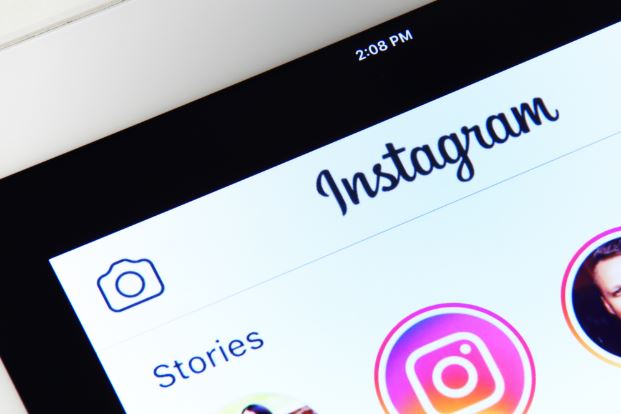 With the overwhelming amount of information on social media, it is easy to get lost in the crowd, but setting your story apart might be easier than you think. No joke, you can literally share your stories with the world. Still unclear about what I'm talking about? Two words: Instagram Stories.
With over 500 million people using stories every day, businesses choosing to engage with their audience using this feature is a no brainer. But how do you know you are using it correctly? Let's think about how Instagram Stories work.
Instagram Stories: The Basics

Stories are a function of Instagram that allows you to share photos and videos in a slideshow "tap through" format.

You have the option of showcasing content in real time or from your camera roll.

Stories live for 24 hours, but you can extend the life of your stories with Instagram highlights.

Stories allow you to create more content without overpopulating your feed.

They can generate engagement, awareness, traffic and sales, even organically!

Ensure your story is authentic, relatable, motivating, transparent, and easy to follow.
Now that you have the basics, how do you apply them? Let's take a closer look at our March Madness story campaign that we created for Sport Clips.
Client Feature: March Madness Instagram Stories
We knew we wanted to engage one of our clients' audiences during the March Madness playoffs, and that planning and storyboarding was going to be critical for the success of this campaign. Several ideas were passed around during our planning meeting – including: famous college basketball players hairstyles, fictional players, products and current hairstyles. The current hairstyles won out and eight hairstyles were selected to compete for the championship in our March Madness Hairstyle Showdown!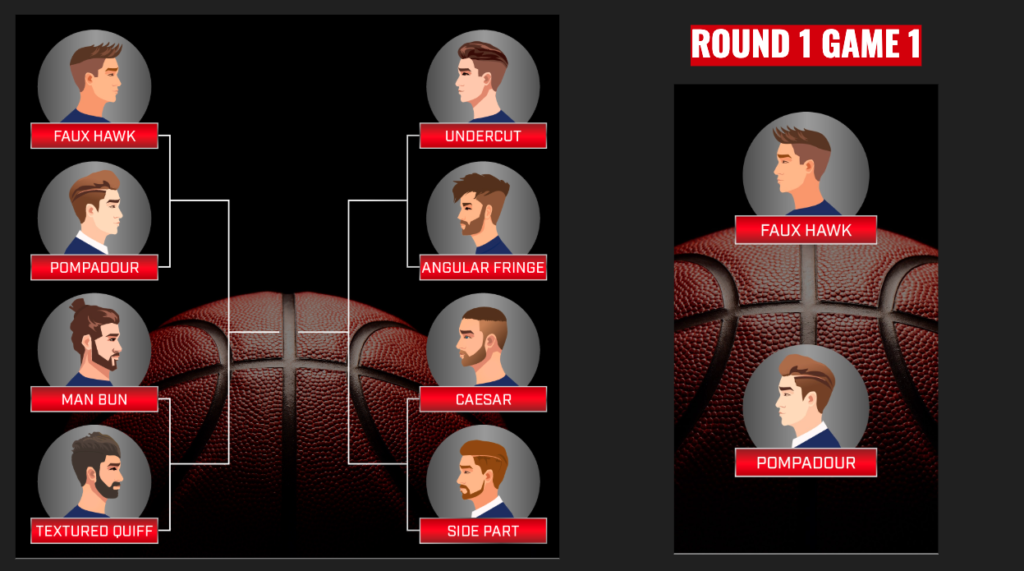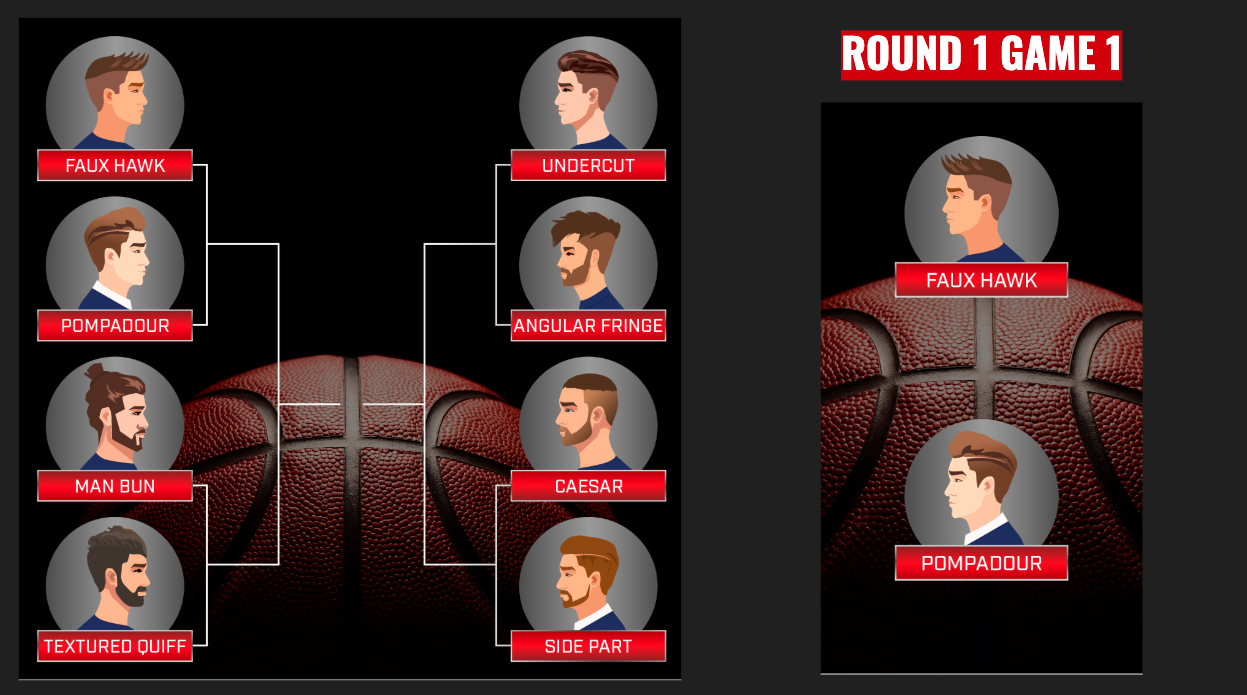 Date and Time
After several discussions, the best dates to post were decided from a combination of key games in the playoffs and the best days to engage with our audience on Instagram (via our handy analytics tools that teach us which days and times we receive the most engagement). I can't stress how important it is to understand when your audience is engaging with your platforms.
We found that Friday afternoon, when people's minds start to wander away from work, and Sunday evenings, when people are getting ready for the work week, were some of the top days to share content. But don't be afraid to test a day, because people interact differently with stories than they do your feeds.  
How Much Is Just Right?
On average, three to seven slides is the sweet spot when posting to your Instagram Stories –  beyond that your audience can lose attention and swipe left abandoning your story altogether. For us, with this method applied, we noticed we were averaging about 80% higher engagement rates on our first round of stories compared to our standard Instagram posts. A big win!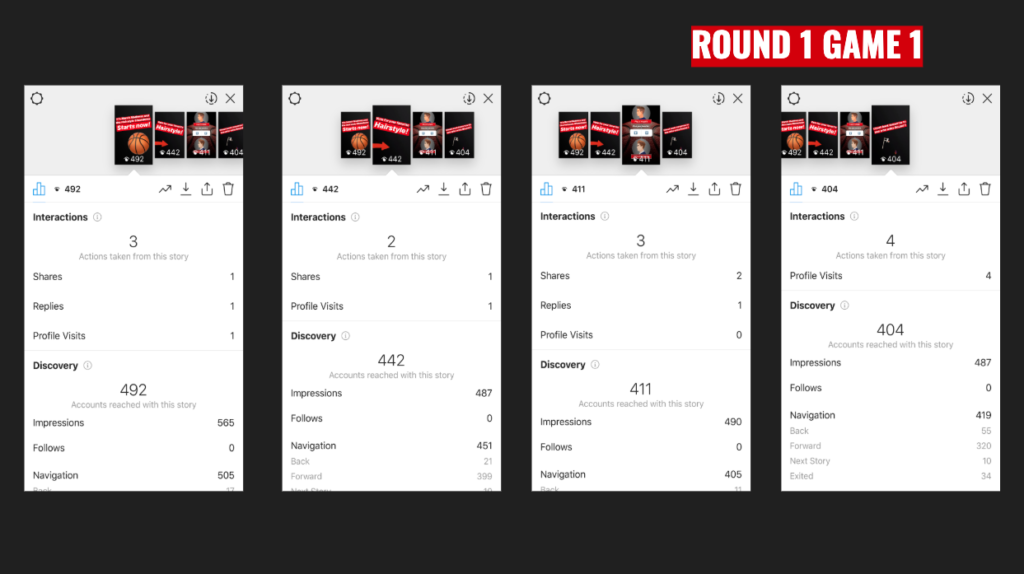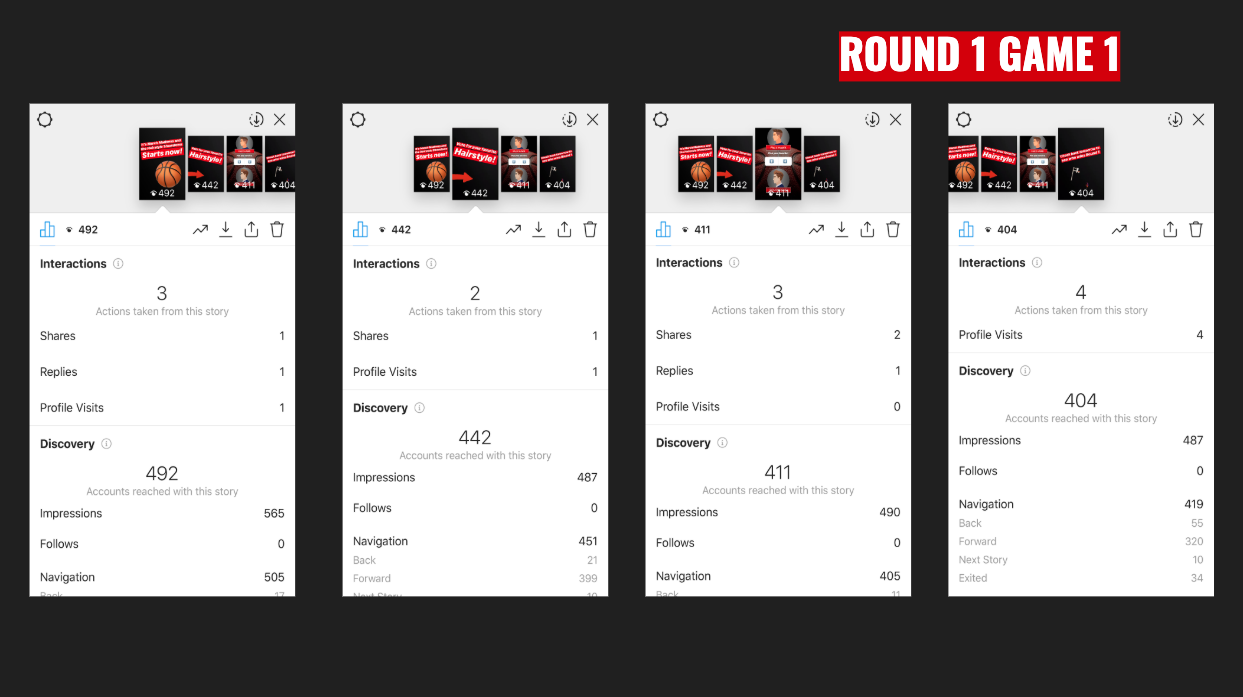 Follow Up
We knew that the story would run for twenty-four hours with the winner being featured in our feed, including tips on how to get the look. We strategically placed a vote on the third slide using the poll function and reserved our final slide as a call to action, directing individuals to find out who won in our feed the following day.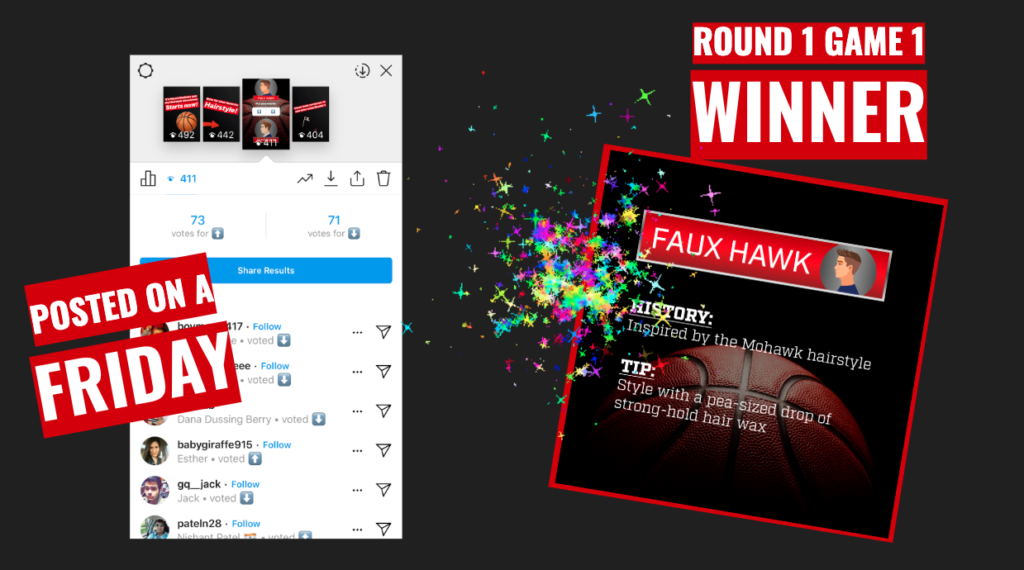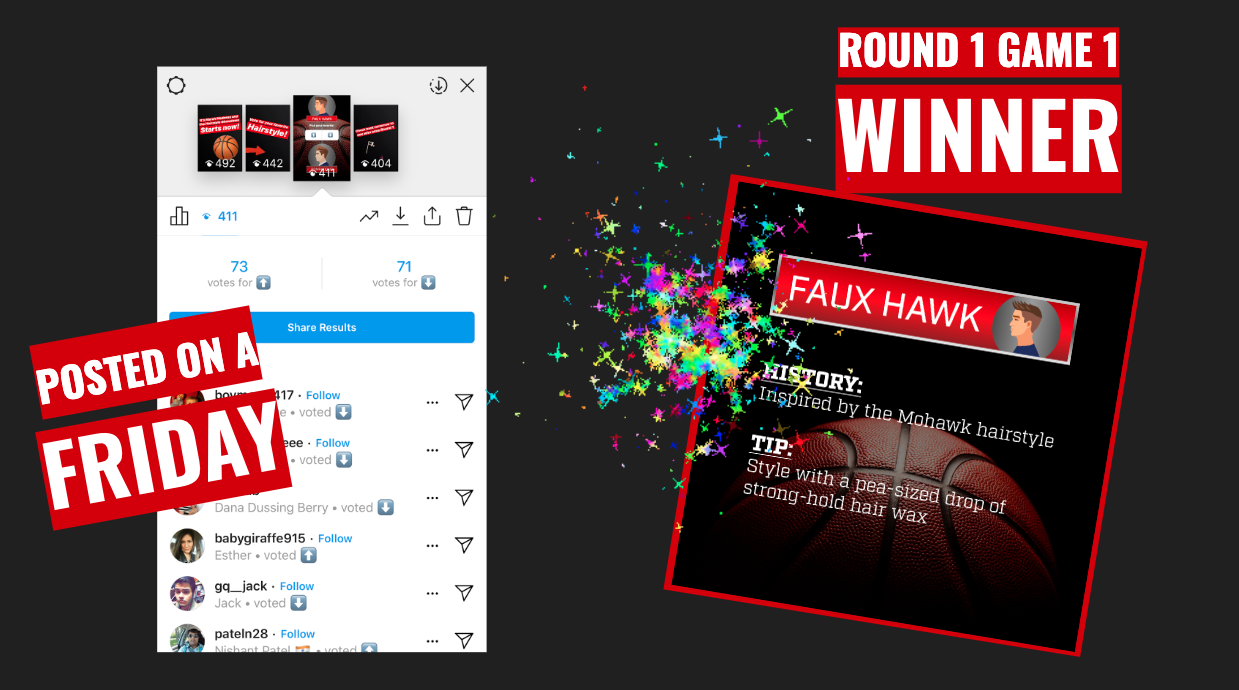 The entire campaign lasted from March 22nd to April 9th and produced over a 97% higher rate of engagement (individual votes) compared to our standard contest or post types. In the final series announcing the winner, there was a direct call to action inviting those interested in the looks to download the online check in app. It's important to note that over a third of Instagram users have used their mobile device to purchase a product online, so asking them to download an app that will make their overall customer experience better, is not far off.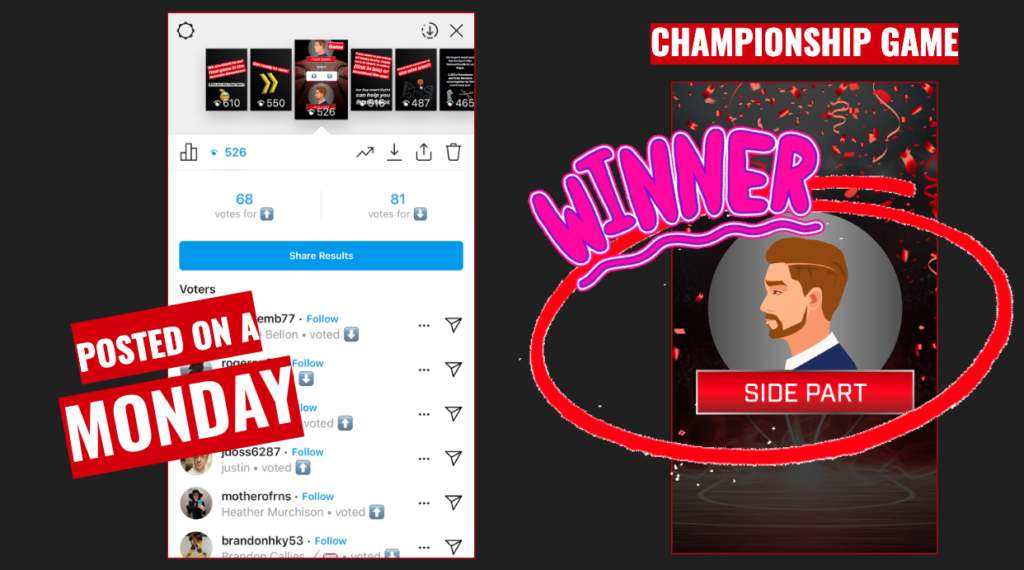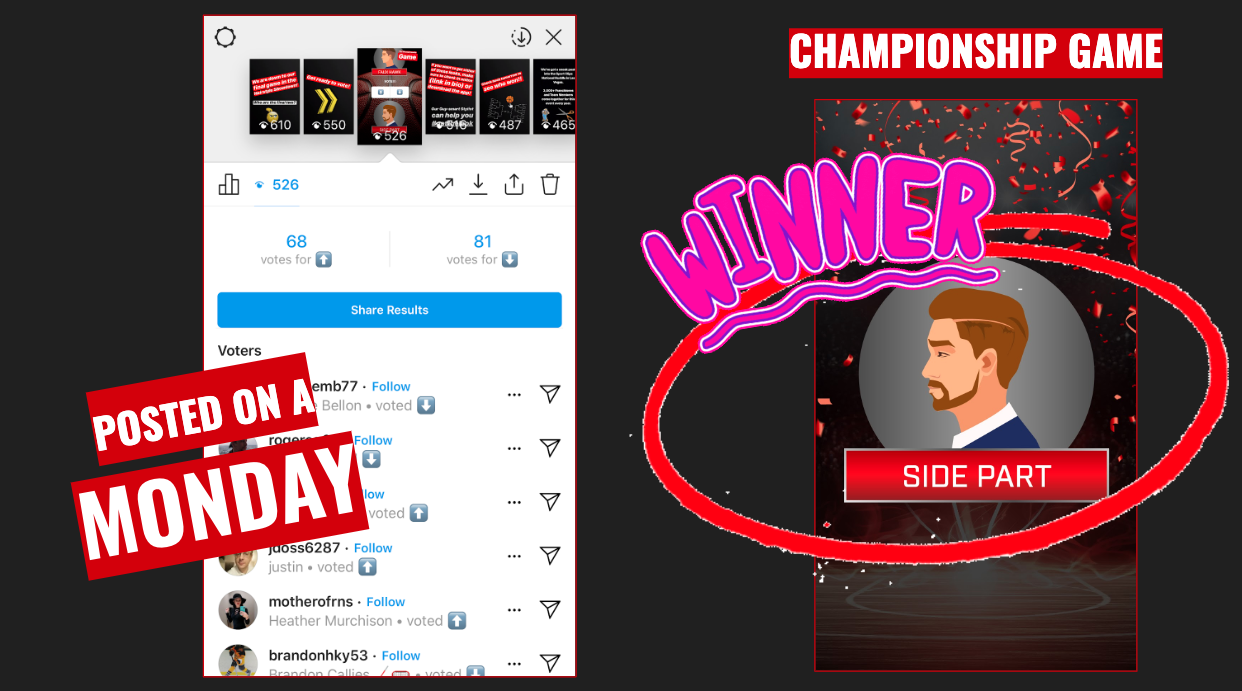 Hopefully you have picked up some tips on using Instagram Stories to interact with your audience. Just remember to make sure they are authentic, relatable, motivating, transparent, and easy to follow. Understand your audience, make sure the stories are relevant and fun, and finally don't be afraid to test new ideas out! To learn more about how you can utilize your stories.