Stone Ward is proud to announce another award for its agency culture: a place on PRWeek's prestigious "Best Places to Work" List. On the heels of being named (for the second year in a row) to PR News' list of "Top Places to Work" earlier this year, the agency certainly has the team and workplace benefits that make up a collaborative and creative culture.
Judges for the list this year chose from 2,720 individual responses representing 78 organizations and indicated that Stone Ward impressed the judges by receiving "perfect scores on performance reviews — the only firm in this [midsize] category to achieve that."
Trends from this year's list include:
The perfect space, specifically having designated areas for quiet and concentration but also areas for collaboration and fun. Stone Ward has both, with a majority of team members having their own uniquely decorated offices, and areas for fun at almost every corner — whether it's a gathering area for daily PIG basketball games or a dining and lounge area with a killer riverfront view. 
Cohesive effort. We always say, "teamwork makes the dream work." In fact, one of our Stone Ward principles is "Collaborate." In addition to weekly meetings to share work highlights and several "field trips" to offer camaraderie outside the office, Stone Ward team members take an annual, overnight retreat each year to reflect on accomplishments and better understand how others contribute to the agency's work.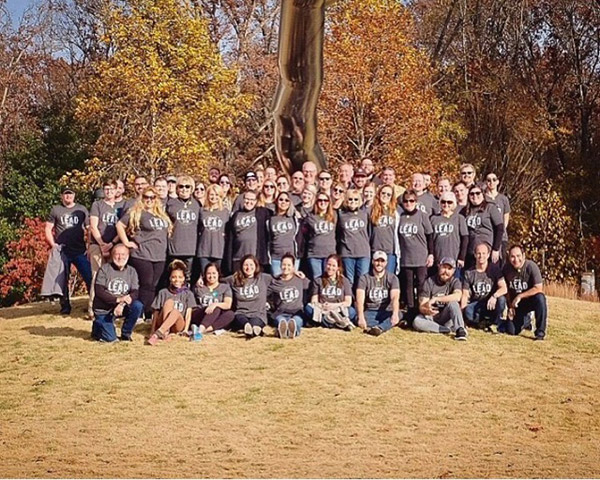 Integrating work and life, specifically aiming to create the elusive work-life balance. Stone Ward was called out specifically for this trend, with judges taking note of "how employees are encouraged to spend time away from work for family events." Another Stone Ward principle is "Your career is not your life," and we're grateful to have a culture that reflects the importance of life outside the office.
Diversity & Inclusion. Employees are reported to identify more with companies that "do well by doing good." We have that in spades at Stone Ward with our "Building Good" philosophy to not only build good work for clients, but to give some of what we earn back to the community. The agency supports several nonprofits with pro bono work and most employees also have causes of their own.
With all this and more, Stone Ward team members have worked hard to curate an agency culture that we know fosters a creative spirit that produces strategic and forward-thinking work for our clients. We're proud to be on this list among so many other notable agencies across the country!
Read more about our agency's culture: